As a creative bloke, tattoo artist, CAD evangelist, or logo designer, you might find it productive enough to look for drawing-friendly tablets. While a good graphic tablet can help you with all your drawing and sketching needs, professionals often ask, is an iPad good for drawing? Should you consider investing in it? Well, I'm here to answer all such queries.
Unlike standard drawing tablets, iPads are cut out for general use. Plus, they can accommodate several drawing apps without them fighting and rendering the product slow for getting to that chunk of system memory. So to make things simple, you can definitely consider an iPad for drawing as it surely won't let you down.
But then, trick to find suitable iPads for drawing is to ascertain your requirements prior to making a purchase. However, it would be better to get one that is in line with your skill sets to save money and effort.
Also, I wouldn't expect you to take my word for it. I shall now talk about the potential of an iPad in regards to Drawing over a standard drawing tablet. Note that a drawing tablet is precisely curated for extensive creative needs, but iPads aren't far behind and can match up to any top-shelf Huion or Wacom drawing tablet. And I am the justifiable reasons.
Display Specifications of Different iPads
| Parameter | Apple iPad (9th Gen) | Apple iPad Air (4th Gen) | Apple iPad Pro 11 | Apple iPad Pro 12.9 |
| --- | --- | --- | --- | --- |
| Screen Size | 10.2 inches | 10.9 inches | 11 inches | 12.9 inches |
| Aspect Ratio | 4:3 | 23:16 | 23:16 | 4:3 |
| Resolution | 2160 x 1620 | 2360 x 1640 | 2388 x 1668 | 2732 x 2048 |
| Refresh Rate | 60Hz | 60Hz | 120Hz | 120Hz |
| Color Gamut | Wide color palette | Wide color palette | 113% sRGB | 115% sRGB |
| Brightness | 500 nits | 500 nits | 600 nits | 1000 nits |
| PPI | 265 | 265 | 264 | 264 |
Is an iPad Suitable for Drawing?
Long story short, an iPad is clearly suitable for Drawing. What makes it good enough is a different question altogether? And this shall be addressed in the subsequent sections as I delve deeper into the nitty-gritty of the relevant iPads.
1. Display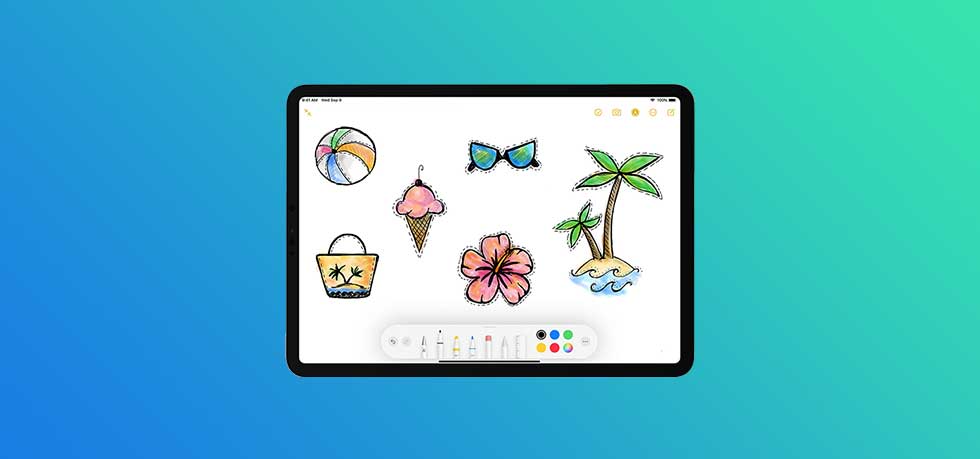 As far as the display configuration is concerned, iPads have an edge. While the mid-range picks like the iPad and iPad Air offer 10.2-inch and 10.9-inch screens and peak brightness levels of almost 500 nits, they are more suitable for logo designing and tattoo-specific designs.
However, if you are a more enthused designer, and invested in apps like Procreate, Illustrator, Inspire Pro, and others, it is recommended to pick an 11-inch or even a 12.9-inch iPad Pro. Also, if you select the most premium variant, you can expect a brilliant liquid-retina display, a native resolution of 2732 x 2048 pixels, and an sRGB color gamut exceeding 120%.
While the iPads and iPad Airs offer a 60Hz refresh rate, iPad Pros are best known for their scrolling and drawing efficiency, courtesy of the 120Hz refresh rate, better termed as the ProMotion display technology.
Finally, if you want to pick a drawing tablet strictly for the outdoorsy needs, the 12.9-inch iPad Pro seems like the best bet, courtesy of the 1000 nits peak brightness level.
Suggested Read: How to Use an iPad as a Drawing Tablet?
2. Stylus Compatibility & Experience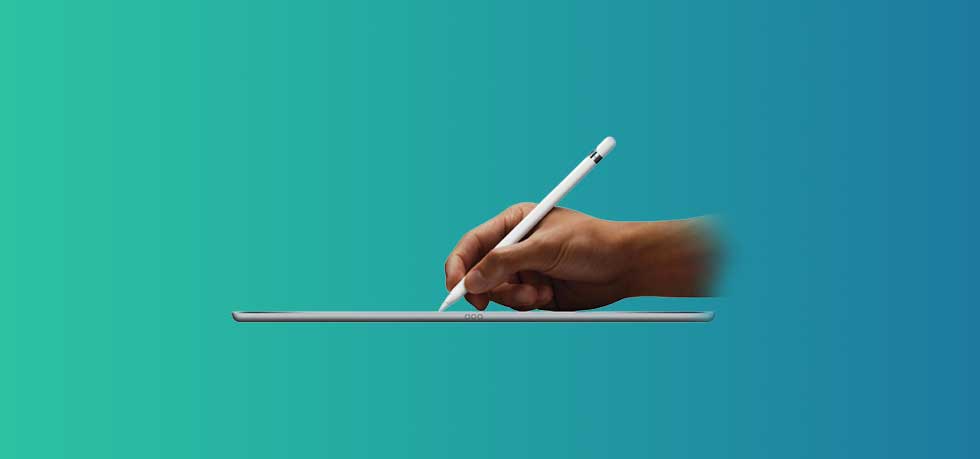 The best thing about iPads is that the compatible Apple Pencil relies solely on the screen refresh rate to display designs and layouts to perfection. This feature makes most iPads work rather well with Apple Pencil 1st and 2nd generation.
If you are a professional designer or a tattoo artist, getting an iPad Pro with the Apple Pencil 2nd generation is the better choice. The 120Hz screen makes the lines appear instantaneously. The premium variant cuts out stylus latency.
However, if you aren't that well-versed with the Apple Pencils, 3rd party stylus pens can also be picked. Some of the better picks include the Crayon from Logitech, Bamboo Fineline from Wacom, Jot Pro 3 from Adonit, and more.
3. Drawing Apps Compatibility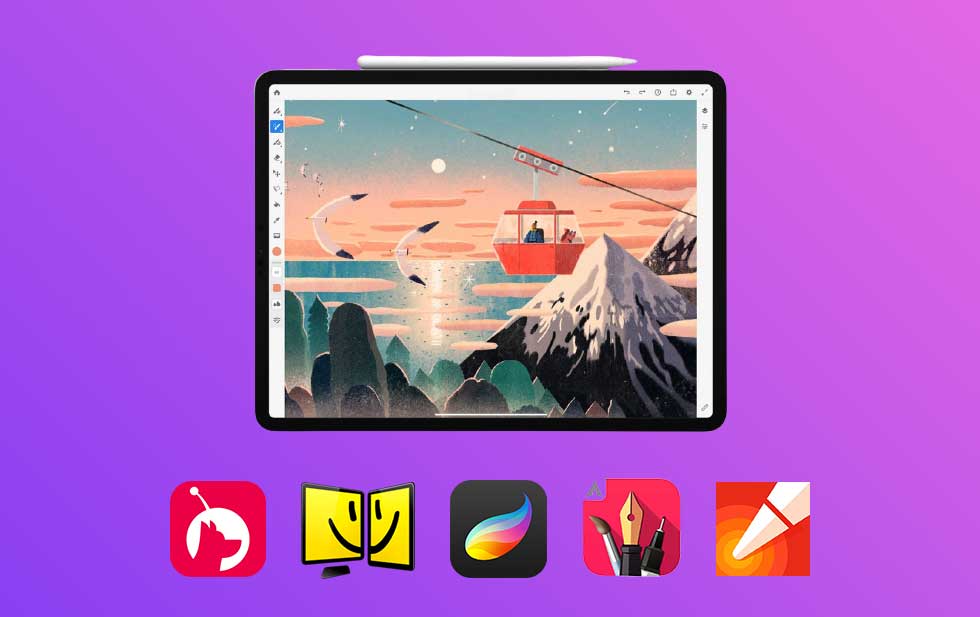 Still unsure about drawing on an iPad? One of the best attributes is the unmatched compatibility with some of the best Drawing or rather creative apps. Some of the more popular ones include Procreate for the sketch artists, Adobe Illustrator for the designers, Inspire Pro for the spray painters and airbrush evangelists, and ArtRage for your basic creative needs.
Suggested Read: Best iPads for Procreate
4. Storage
iPads offer a wide range of storage options that go as high as 1TB or as low as 64GB, depending on the budget you are willing to spare. Still, I would personally recommend 256GB of storage space if you plan on using the iPad as your primary sketching device or drawing device.
Unlike Android tablets or even Windows-powered tablets, you need to be doubly sure about the storage before investing, as iPads do not offer the option of upgradability.
5. Screen Mirroring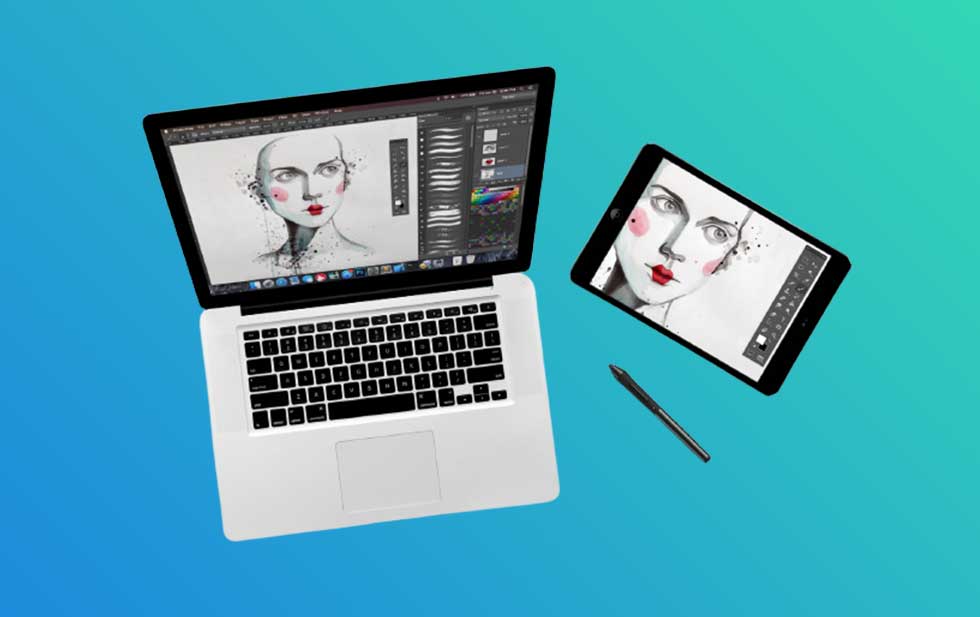 Professional designers and content creators might want to use the iPad as a secondary device. This requirement and the ability to live by it makes iPads suitable for digital art. For requirements as such, you can always use the Sidecar functionality available with your MacBook. This feature sets up the iPad as a mirroring resource to your MacBook.
However, you can use the iPad as a secondary display or a glorified graphic tablet upon activating Sidecar as the designs show up immediately across the MacBook as well. Also, it needs to be iterated that Sidecar is an excellent resource if you are into 3D sculpting and apps like Blender and ZBrush that only work with MacBooks.
6. Other Aspects
iPads bring several other drawing-specific traits to the table, including an anti-reflective panel. Plus, all iPads feature palm rejection, a much-needed technology that ensures zero interruptions even if you accidentally rest your palm while drawing.
Who should get an iPad for Drawing?
Each of the mentioned iPad-specific attributes makes iPads, iPad Airs, and even iPad Pros good for artists. However, if you are deeply interested in CAD-based designs and top-notch illustrations, I would still recommend you to go for a drawing or even a graphic tablet. If needed, compare drawing tablets with graphic tablets and pick a suitable option.
But then, I would certainly recommend an iPad if you are a creative designer, tattoo artist, or even a sketch artist who prefers keeping those creative juices flowing.
Conclusion
iPads are extraordinary drawing tablets. They offer excellent displays, top-of-the-line stylus pens, sizable storage modules, and several traits for making creative experiences come to life. The trick, however, is to pick the right one, depending on your needs and targeted requirements.
Suggested Comparison: iPad Pro vs Surface Pro for Artists