Choosing the right tablet for animation needs can be a difficult task. You can't just pick any of the tablets with stylus support or the one that has a large screen, there are many things you need to consider when purchasing an animation-friendly tablet.
It doesn't matter whether you're a professional artist who works with 2D/3D animations, illustrations, etc, or a GIF creator or even a student learning animation. Irrespective of your need, it is important for you to choose the device that makes sense to the creator within.
As an animator or illustrator, you must look for tablets with a large screen, adequate resolution, and essentially a color gamut that brings graphics to life. Besides focusing on the display configuration, you must also prioritize stylus quality, pressure sensitivity, etc.
Plus, if animation is one of your professional urgencies, it is better to invest in a light and portable tablet, with an above-par battery backup. Still, challenges galore when it comes to finding the right tablet for your animation needs. Familiar roadblocks include lack of a screen that's vivid enough, subpar autonomy, thicker form factor, and inadequate processing power to handle demanding apps with ease.
But that's far from it! The confronting factors are rather unending if you aren't aware of the features to look for while searching for an animation tablet. Therefore, to simplify further, I have segregated, and sequenced devices based on screen quality, build, stylus functionality, budget, and other relevant parameters.
Best Tablets for Animation in 2023
It's about time to address the elephant in the room i.e., the tablet list that any animator or illustrator can consider moving ahead with. Subsequently, I shall list tablets based on their capabilities to run popular animation apps like iStopMotion 3, GifBoom, FlipaClip, Animation Desk, and more.
Processing capabilities aside, my segregation will also consider other relevant traits like art-specific capabilities, connectivity, and more. Also, if you are interested in a quick run-through, the collection starts with some high-end tablets followed by the impactful mid-rangers and concludes with the budget variants.
1. Best Overall:

Wacom Cintiq Pro 24
It might be surprising for you to find a drawing tablet atop the list but trust me, the Wacom Cintiq Pro 24 certainly deserves all the applause and even more. If you are an animator who doesn't want to overcomplicate tablet usage, the Pro 24 is the best drawing tablet for animation.
Not just that, if you have previously been using the Cintiq 22 from the same company, the Pro 24 is an appropriate upgrade, courtesy of a much evolved 4K display, as opposed to the Full HD on the former.
Why is it suited for Animation?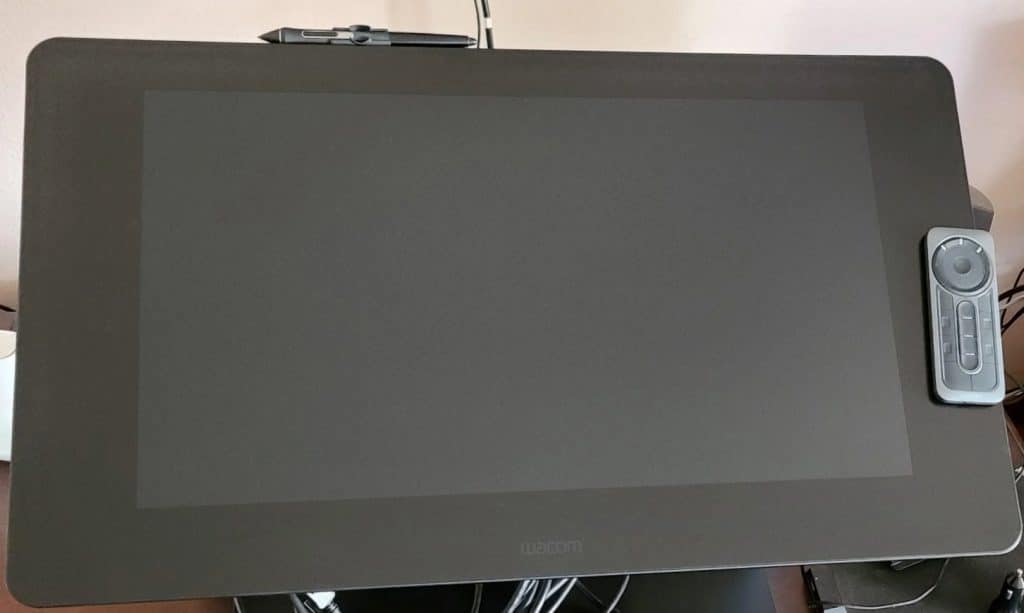 This tablet makes sense to almost every creator, much less the standard animators. However, it is the 24-inch screen that takes precedence. Coming to the active area, you get access to 20.55 x 11.57 square inches of working space, which is readily backed by an overall resolution of 3840 x 2160 pixels.
The LCD screen functions as an accurate digital canvas, bolstered further by the 99 percent aRGB color gamut. As much as this makes way for the most color-accurate designs, the display works best with Wacom's advanced Pro 2 stylus pen, packing quite a punch with an overall pressure sensitivity level of 8192, which offers a paper-like tactile experience.
Ports & Connectivity
Apart from the class-leading display configuration, this drawing tablet also boasts quite an exhaustive port setup, including the Type-C port for faster connections, HDMI port, and the exclusive DisplayPort. Adding to the functionality are the 17 programmable tabs, integrated keypad, and the out-of-the-box glare-reducing panel. Finally, you can pair this tablet with almost any iMac, MacBook, or Windows laptop.
Design & Other Features
The Cintiq Pro doesn't try to be light and perfectly justifies the 24-inch screen. As far as the dimensions are concerned, the tablet measures 26.65 x 15.5 x 1.9 inches, making it thick and presumably heavy at 15.87 pounds.
Plus, you can pair this tablet with a flexible stand or arm, depending on the preferred orientation. However, the integrated, modular legs, supplied right out of the box, accessorize the tablet rather perfectly, allowing you to align it by a display angle of 20 degrees.
Finally, in addition to the shortcut functions and radial menu, this tablet comes integrated with a wide range of software modules like Lightroom, Photoshop, Boris FX, and the all-inclusive animate tool in OTOY.
Conclusion
Overall, the Wacom Cintiq Pro 24 is easily my recommended animation drawing tablet to invest in, if you already own a reliable host computer and are seeking a device only for etching the designs, like on paper. Also, the 24-inch screen makes it stand out as compared to other tablets on the list.
Massive display

Responsive active area

Top-of-the-line stylus pen

Wide range of connectivity specs

Comes bundled with professional software modules
Needs to work with a host computer

Not compatible with Android tablets and Chromebooks
2. Best iPad for Animation:

Apple iPad Pro
It has also been ranked #2 in our list of best-suited tablets for drawing enthusiasts!
If you want to invest in a fully functional tablet instead of a glorified drawing board, it is advisable to invest in the Apple iPad Pro. In addition to packing in the best possible display for drawing, Gif creation, and animation, this tablet also comes forth as a glaring increment over the 2018-version, courtesy of a better screen and a much-improved processing setup.
Why is it suited for Animation?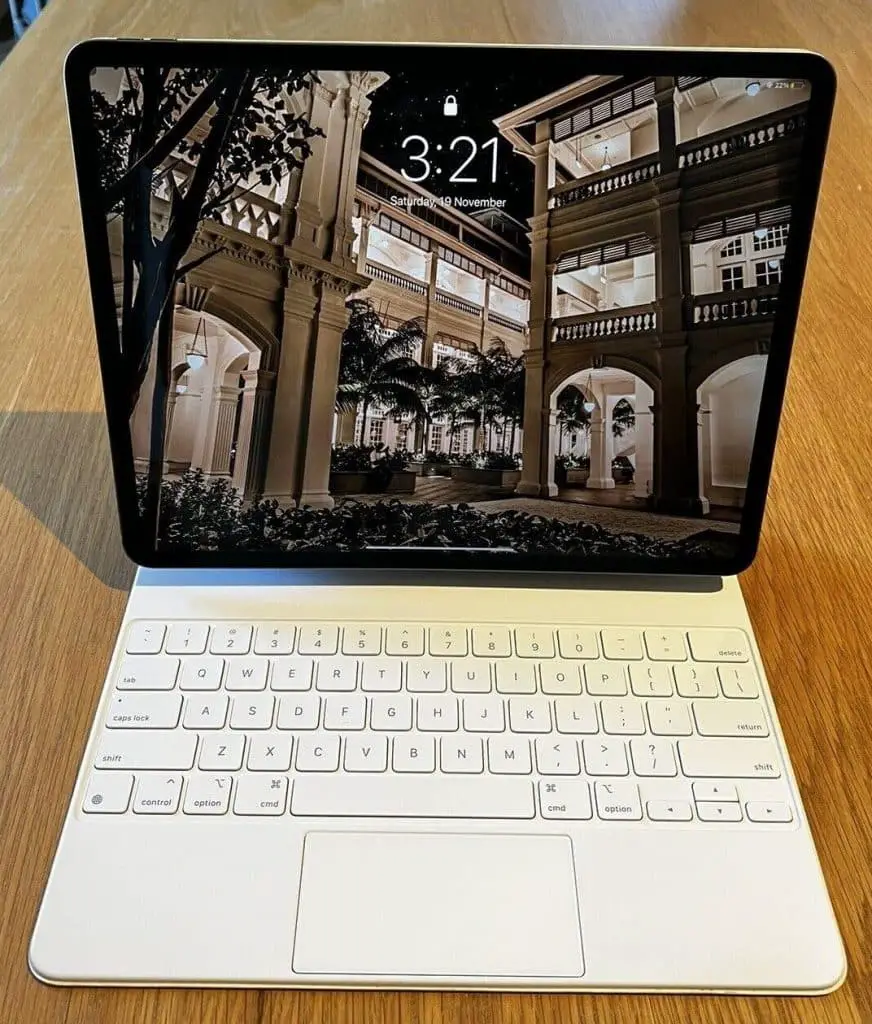 While there are quite a few reasons to purchase this tablet for animation, the most promising one must be the market-moving display, led by a 12.9-inch screen, overall resolution of 2048 x 2732 pixels, and a usable aspect ratio of 4: 3.
Plus, if your animation applications include ink brush usage and dedicated color transparency tools, the 123% color gamut can be quite handy, in terms of achieving the highest possible color accuracy levels. Coming to the pen, this tablet is most compatible with the Apple Pencil, best known for the sanded layout, paper-like tactile pressure, and the quickest possible charging support.
Ports & Connectivity
As far as connectivity is concerned, Apple gives access to a Type-C 3.1 port for connecting data hubs to the tablet. You also get access to Wi-Fi 6 standard for using online resources better. Finally, there is a dual-camera setup in the rear i.e., 12MP + 10MP and a 7MP front camera in play to click sharp snaps, something you might want to convert into Gifs.
Design & Other Features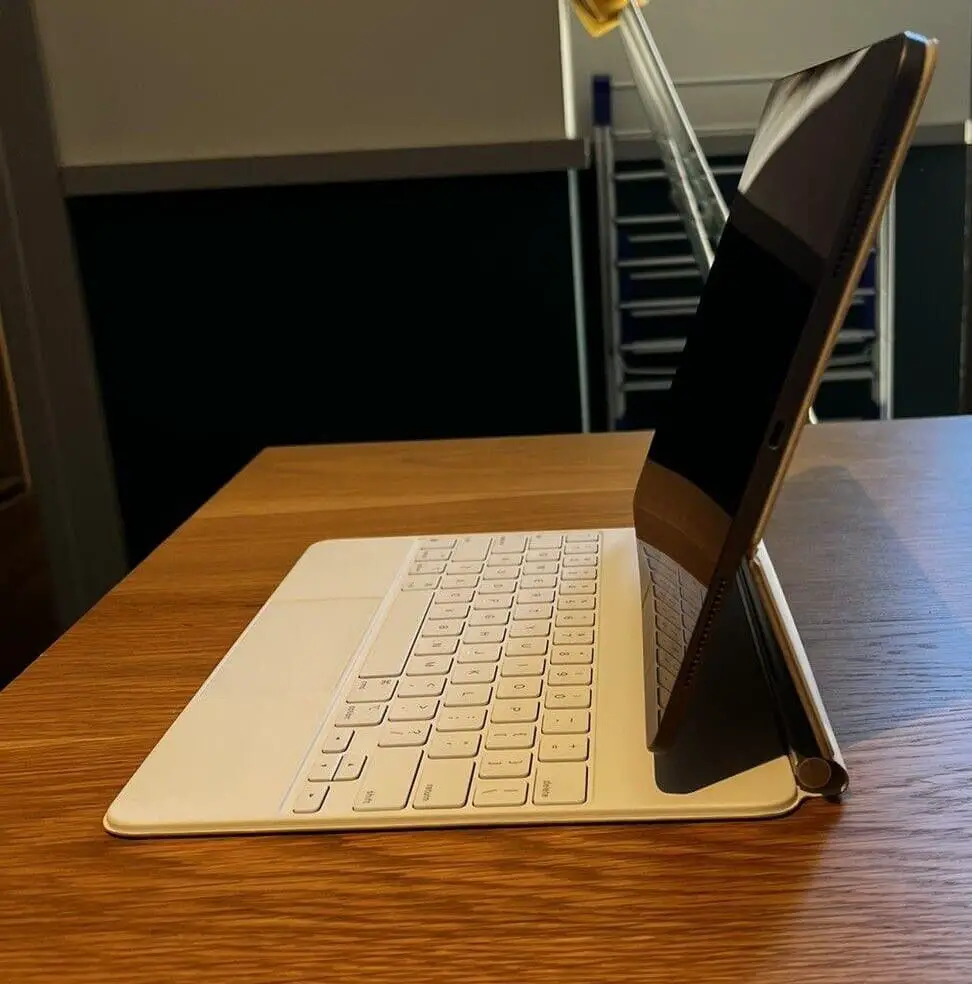 The iPad Pro is a meticulously crafted tablet, measuring 11.05 x 8.46 x 0.23 inches, in terms of dimensions. However, as compared to the iPad Pro, this model is a tad heavy, at 1.41 pounds. Also, you can easily pair an external smart keyboard folio with this tablet, which also doubles up as a kickstand.
Hardware & Internals
Unlike a standard drawing tablet, the iPad Pro boasts the octa-core, A12Z Bionic processor for managing multiple animation applications with ease, including Callipeg, Loom, and more. Not to mention the 6GB RAM and a 128GB storage space that further amplify the processing abilities of this tablet.
Conclusion
Overall, the Apple iPad Pro is one of the more promising iPad for drawing and animation, courtesy of the exciting professional setup, responsive iPad OS, and 10 hours of battery backup — features that set it apart from other products on the list.
Color accurate display

Sleek chassis

Excellent battery backup

Zero compatibility issues

Massive storage space
On the heavier side

Pencil and stand is an added expense
3. Best App Compatibility:

Samsung Galaxy Tab S7+
In case you want a fully functional tablet that can run most animation apps and Gif creators without breaking a sweat, I would recommend the Samsung Galaxy Tab S7+ over the iPad Pro. Not taking anything away from the iPad, but the S7+ comes out as a clear winner when app compatibility is concerned, courtesy of the all-inclusive Android 10 OS.
Plus, this product scales beyond the standard S7 in terms of screen quality and vividness, something that the animator in you can understand well.
Why is it suited for Animation?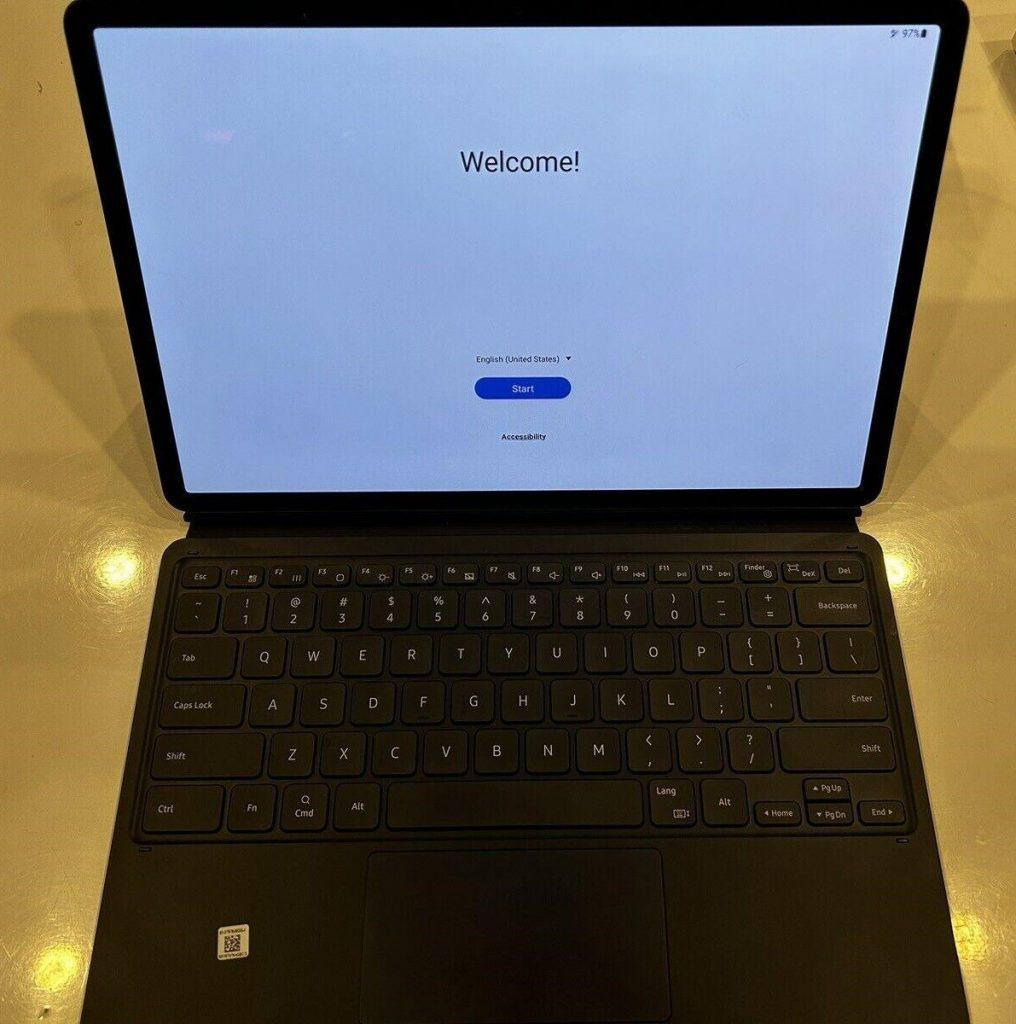 It is the Super AMOLED, 12.4-inch screen that makes it good enough for animators. Plus, the overall resolution of 1752 x 2800 pixels, followed by the 16:10 aspect ratio ensures that you can easily take this product out in the open. Finally, the 211% color gamut is a force to reckon with, as it projects some of the most color-accurate designs and animations.
You also get an integrated stylus or rather the S-Pen to help you manage the nitty-gritties of animation and Gif creation. Plus, the pen exudes brilliance, more so with 4096 pressure sensitivity levels to offer.
Design & Other Features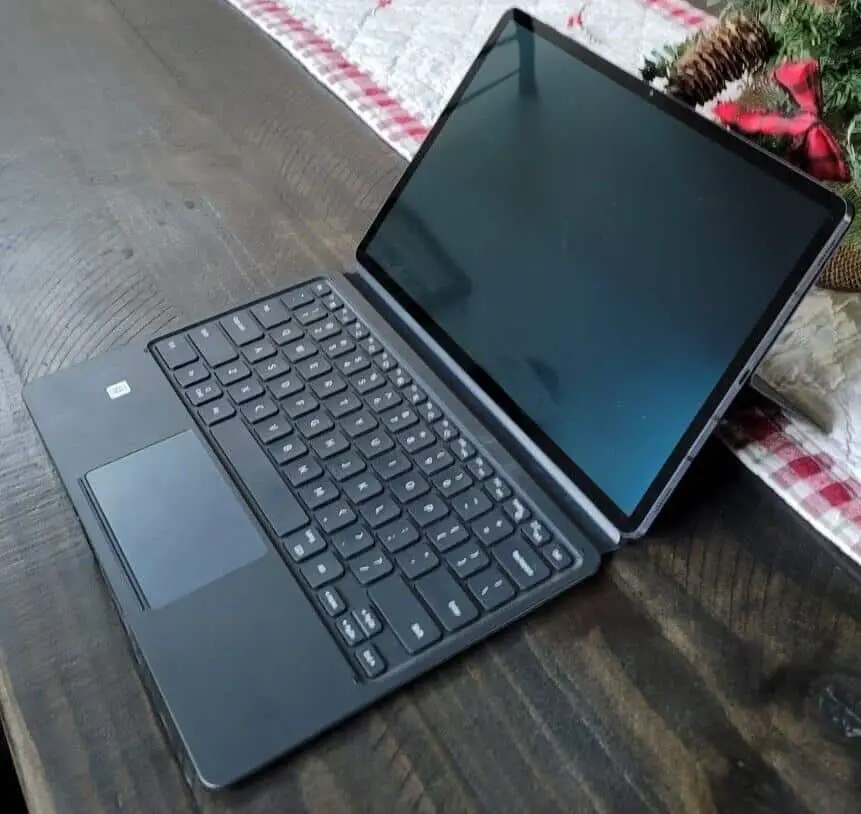 The Tab S7+ is adequately slim, measuring 11.22 x 7.28 x 0.22 inches when dimensions are concerned. In terms of heft, you need to carry a 1.27-pound device along, which is still lighter as compared to other products on the list.
Hardware & Internals
While the S-Pen comes bundled with the tablet, you can further the functionality by investing in an external keyboard and a durable kickstand. Barring the structural specs, you might also want to consider the existence of a potent processing setup, led by the Snapdragon 865+ processor, 6GB RAM, and 128GB of UFS 3.0 storage space.
Conclusion
Overall, the Samsung Galaxy Tab S+ is one of the best Android tablets in the retail space, targeted for professional Gif creators and animators, who are constantly looking to run multiple apps on their console. Plus, when compared with other products on the list, the S7+ takes the cake, courtesy of a one-of-a-kind Super AMOLED screen that exhibits added visual brilliance.
Excellent processing setup

Class-leading battery

Highest possible color gamut

Responsive stylus pen

Super AMOLED screen
Pricey

Lacks on-device hotkeys
4. Best from HUION:

HUION KAMVAS Pro 16
Drawing tablets with high-quality screens and top-of-the-line stylus pens are hard to come by unless you are ready to consider the HUION KAMVAS Pro 16 as one of your options. While every Huion tablet is capable enough, the Pro 16 scales beyond the likes of the dated Pro 12, courtesy of a brighter and sharper display.
Why is it suited for Animation?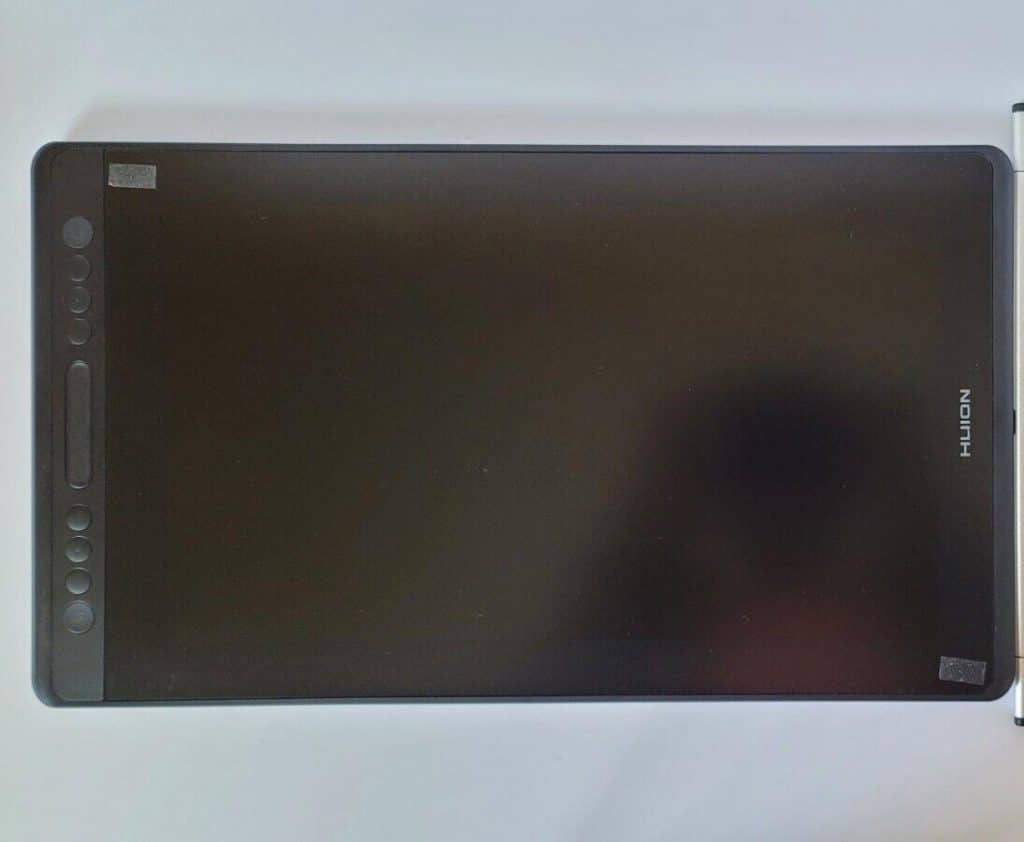 If you are an animator, you cannot ignore the vivid and bright, 15.6-inch IPS screen. Adding to the vibrance is the 1080p resolution, which ensures decent sunlight visibility. However, if you are into creating Gifs and illustrations, the 120% sRGB and 88% NTSC color palettes come in as handy features.
Also, the KAMVAS Pro 16 exhibits an excellent aspect ratio of 16:9, which is instrumental in projecting the best visual experience. Working alongside the sharp and responsive panel is the EMR pen, boasting 8192 pressure sensitivity levels, lag-free experience, and tilt recognition support.
Ports & Connectivity
Connectivity-wise, you get access to a Type-C port and an HDMI slot for pairing an external display, if needed. Not to mention the fact that this OS-agnostic tablet is compatible with devices running Chrome OS, Windows, and macOS.
Design & Other Features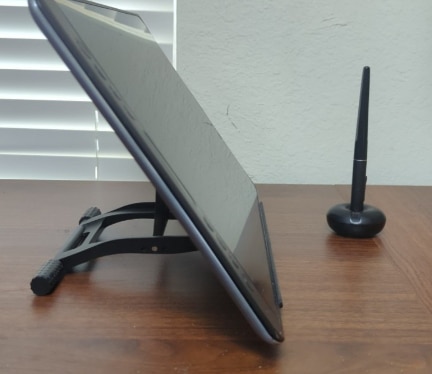 From a structural perspective, this tablet comes across as a rugged product, weighing a standard 2.98 pounds. Plus, the dimensions stand at 17.2 x 9.9 x 0.45 inches, making it one of the thicker tablets on the list. However, the thickness of form is a given considering the nature and functionality on offer.
Also, this tablet comes bundled with a dedicated stand and features an advanced touch bar, customized keys, and other trendy functionalities to make creativity a hassle-free affair.
Conclusion
Therefore, if you are in the market for a large drawing pad with a screen that comes equipped with a class-leading stylus pen, the Huion KAMVAS Pro 16 is the product to consider. While most of the features are comparable with other tablets on the list, it is the battery-free, pencil-like stylus that lets it excel and gain an upper hand over others.
Anti-glare screen

Cost-effective

Responsive keys

Durable stand

Reliable stylus pen
Doesn't support Android OS

On the thicker side
5. Best Screen-Less Tablet:

Wacom Intuos Pro
As a professional, if you already have a powerful host device on you, it is advisable to invest in the screen-less Wacom Intuos Pro for creating Gifs and interactive animations. What sticks is the excellent active area that offers ample space for you to work with.
Not to mention the fact that the Intuos Pro is a better bet to consider than the standard Wacom Intuos, courtesy of the bigger drawing pad.
Why is it suited for Animation?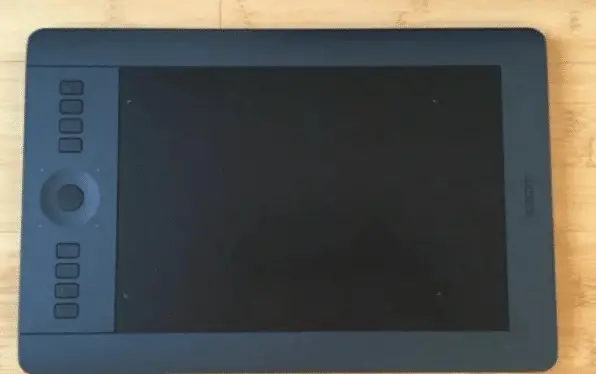 The Intuos Pro boasts a massive work pad, measuring 12.1 x 8.4 square inches. Therefore, if you plan on creating some extensive animations that require burgeoning arm movements, this is the perfect tablet to invest in. Also, if the quality of the stylus interests you, the Intuos Pro brings in the exciting Pro Pen 2, sporting 8192 pressure sensitivity levels, lag-free performance, and accurate tilt response.
Ports & Connectivity
Coming to connectivity, this tablet features a USB port for connecting to compatible hosts, with Windows and macOS functionality, within. However, Wacom also lets you establish wireless Bluetooth connections, without experiencing lags.
Design & Other Features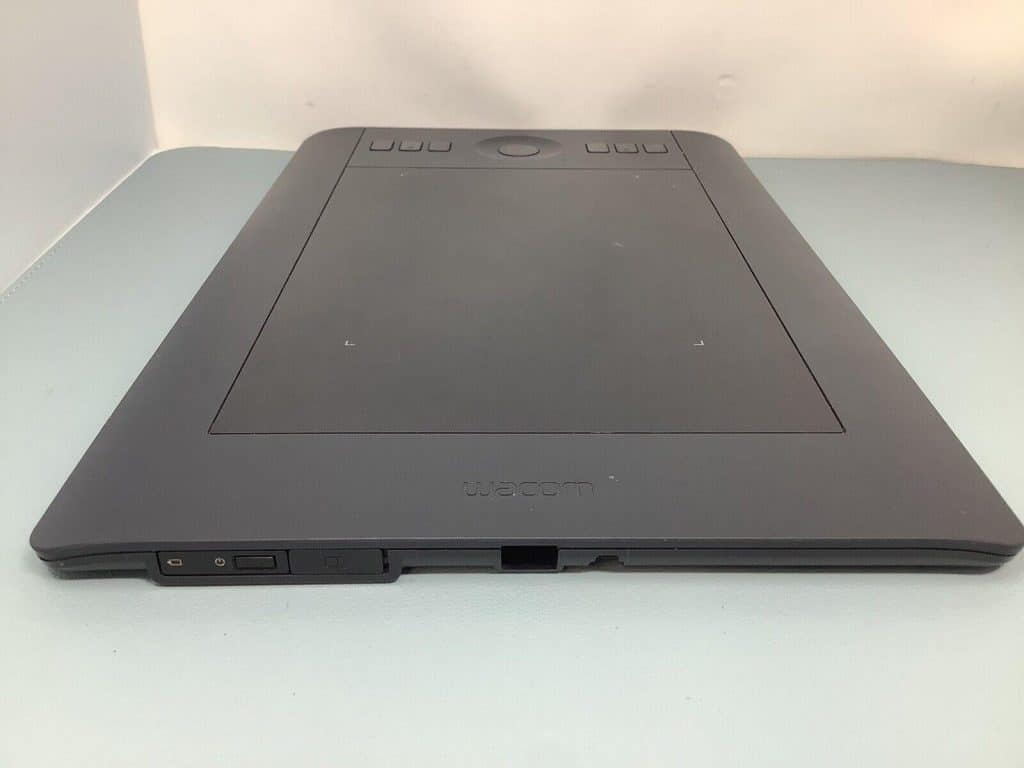 The rugged piece of hardware weighs 2.86 pounds and measures 16.79 x 11.19 x 0.31 inches. Plus, the rubberized chassis makes it immune to drops and minor bumps. However, the structural features extend beyond the durable form factor with Wacom making way for radial menu button, touch ring, and other promising shortcuts.
Finally, you also get access to high-end software modules like Boris FX, Adobe After Effects, and more, whilst showing smartphone-induced control for certain tasks.
Conclusion
To sum it up, if you do not want to overcomplicate your animations, the Wacom Intuos Pro is quite a good graphics tablet to purchase for your animation needs. Also, the high-end pen makes it stand apart from some of its peers.
Expansive working area

High-end pen

Supports wireless connectivity

Multiple on-device controllers
Lacks a dedicated screen

On the heavier side

Doesn't come with a dedicated stand
6.

XP-Pen Artist 24 Pro
If you are a professional Gif and meme creator, you could never go wrong with the XP-Pen Artist Pro. While the smaller Artist 12 is also a reliable option, if you are loyal to XP-Pen as a brand, the Artist Pro seems like an appropriate increment considering the bigger, 15+ inch screen.
Why is it suited for Animation?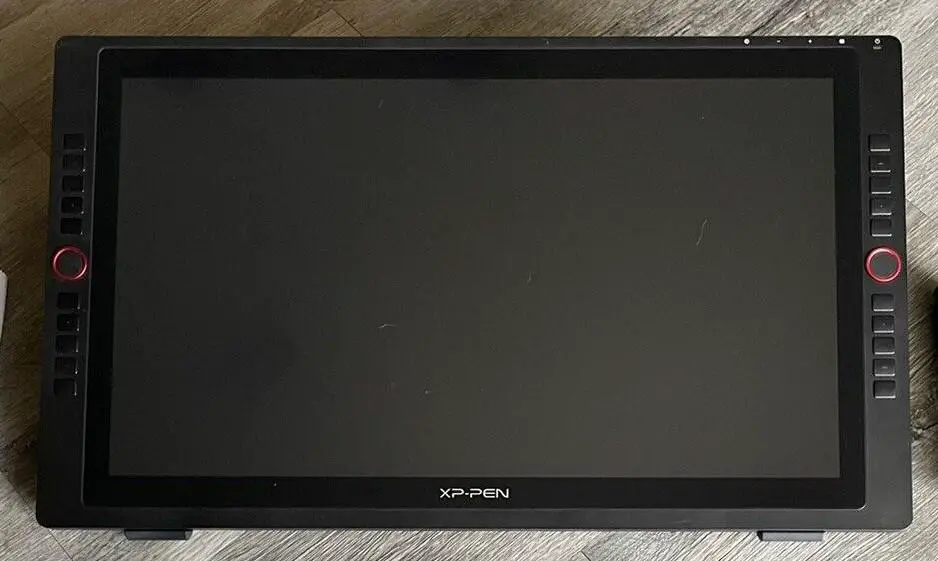 Animators invested in apps like GifBoom, Toontastic, and more are better off keeping their faith in the 15.6-inch laminated display. While this makes the IPS panel a tad glossier to my liking, it ends up boasting excellent viewing angles. The resolution at 1920 x 1080 pixels is a reliable feature, bolstered further by the 120% sRGB color gamut, which makes way for more color-accurate visuals.
The 178-degree screen is perfectly complemented by a responsive stylus, exhibiting a paper-like feel when lines and illustrations are concerned. The PA2 pen supports passive charging and sports excellent top-notch pressure sensitivity levels of up to 8192, for improved fluidity and accuracy.
Ports & Connectivity
Coming to the port setup, you get hold of a USB port for establishing wired connections with MacBooks and Windows laptops. There is also a standalone HDMI port in play, in case you want to bring in an external display into the mix.
Design & other Features
The XP-Pen Artist Pro isn't the most aesthetic tablet around, courtesy of the more radical dimensions that read 17.4 x 11 x 0.5 inches. As far as the weight is concerned, the Artist Pro scales well beyond the 3-pound mark. Plus, the tablet also comes bundled with a durable kickstand for making usability fun and more productive.
As far as usable structural elements are concerned, there are 8 shortcut keys and a read dial to work with. Not to mention the availability of a dedicated pen holder that comes as a part of the package.
Conclusion
Overall, if you are on the lookout for a more affordable drawing tablet with adequate keys and a highly resourceful passive pen, the XP-Pen Artist Pro is the product to select. Plus, when pitted against other products on the list, it is the wide-angle viewing experience that makes it a better fit for creating large Gifs.
But then, if you are a visual connoisseur who prefers brighter and bigger screens, you can always opt for the XP-Pen Artist 24 Pro. As compared to the Artist 15 Pro, the 24 Pro is a more impactful drawing tablet, featuring an obviously bigger screen, 20 shortcut keys as opposed to 8, 2K panel, and other enhancements.
Excellent viewing angles

Several shortcut keys

Durable stand

HDMI port
On the heavier side

Stylus tilt-recognition isn't accurate like the Wacom counterparts
7. Best OS Compatibility:

HUION KAMVAS 12
If you are looking for an affordable drawing tablet that exhibits multi-OS compatibility at a throw-away price, the HUION KAMVAS 12 is the product to consider. While this tablet excels in multiple departments, it is the anti-glare screen that qualifies KAMVAS 12 as the perfect choice for professional animators and meme creators.
Why is it suited for Animation?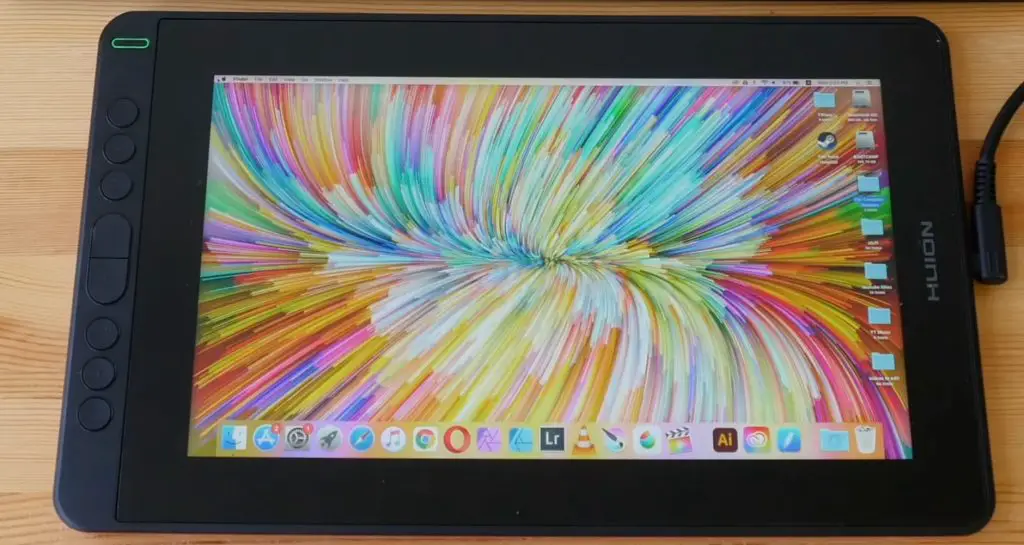 Leading the way is the 11.6-inch IPS screen, exhibiting 1920 x 1080 pixels as the standard resolution. Adding to the color accuracy is the 120% sRGB color gamut, which allows you to create animated digital comics and Gifs to perfection. Plus, Huion promises the best visual experience courtesy of the excellent 16:9 aspect ratio.
Ports & Connectivity
Coming to the stylus, Huion supplies the inventive PenTech 3.0, boasting a capacitive sensor, 8192 pressure sensitivity levels, and accurate tilt response. As far as tablet connectivity is concerned, there are two Type-C ports in play, with the upper one doubling up as a comprehensive HDMI port.
Finally, it is the multi-OS compatibility that makes it the best choice for animators who prefer working concurrently on Windows, macOS, and Android-powered devices.
Design & Other Features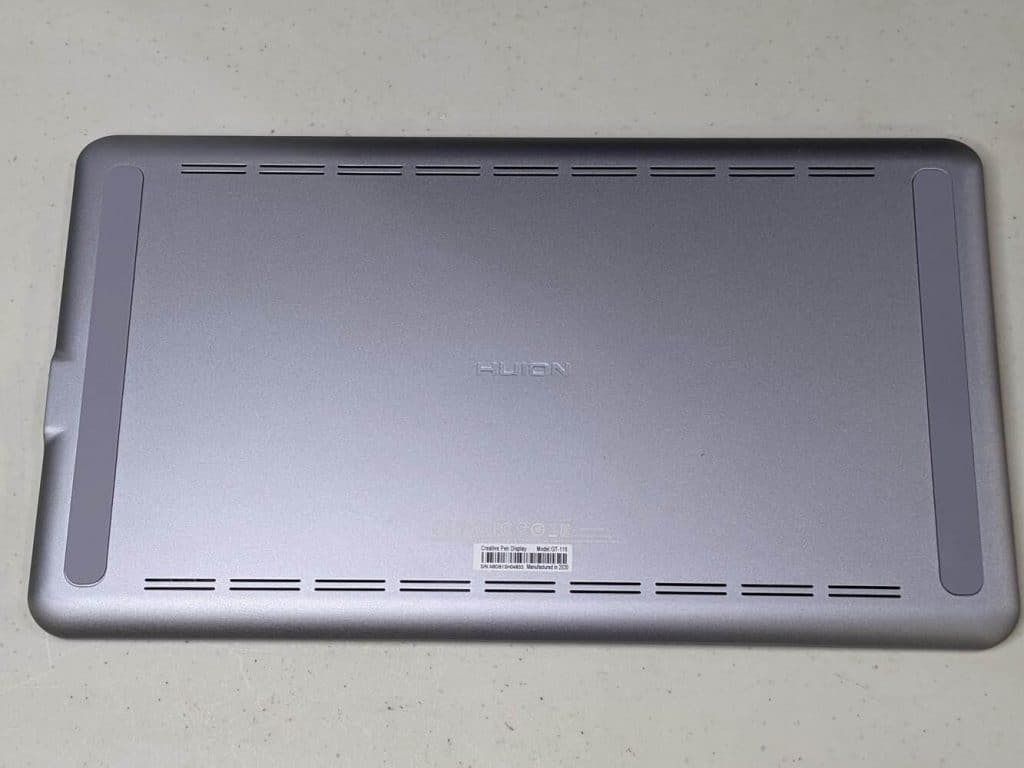 Contrary to popular opinion, the KAMVAS 12 is one of the lightest drawing tablets on the list at a mere 1.62 pounds. The dimensions at 35 x 20 x 0.46 inches are quite accommodative as well. Coming to other relevant features, this tablet comes equipped with 8 shortcut keys for managing faster operations followed by 2 dedicated tabs on the stylus itself for optimizing animation workflows.
Conclusion
Finally, the Huion KAMVAS 12 is one of the more intuitive tablets to feature on this list, which readily exceeds expectations by accommodating Android-powered devices in terms of compatibility, a feat that most tablets on the list fail to achieve.
Bright screen

Anti-glare panel

High-end stylus

Fast Type-C ports

8 functional hotkeys
Not meant for professionals

Doesn't come with a dedicated stand
8. Best for Beginners:

XP-PEN Deco Pro
Affordability seekers can readily zero in on the XP-PEN Deco Pro as the tablet of choice, courtesy of its compatibility with most software modules like GIMP, ZBrush, Krita, 3D Max, and more. As far as functionality is concerned it is the aesthetic presence that makes this a highly desirable creative resource.
Why is it suited for Animation?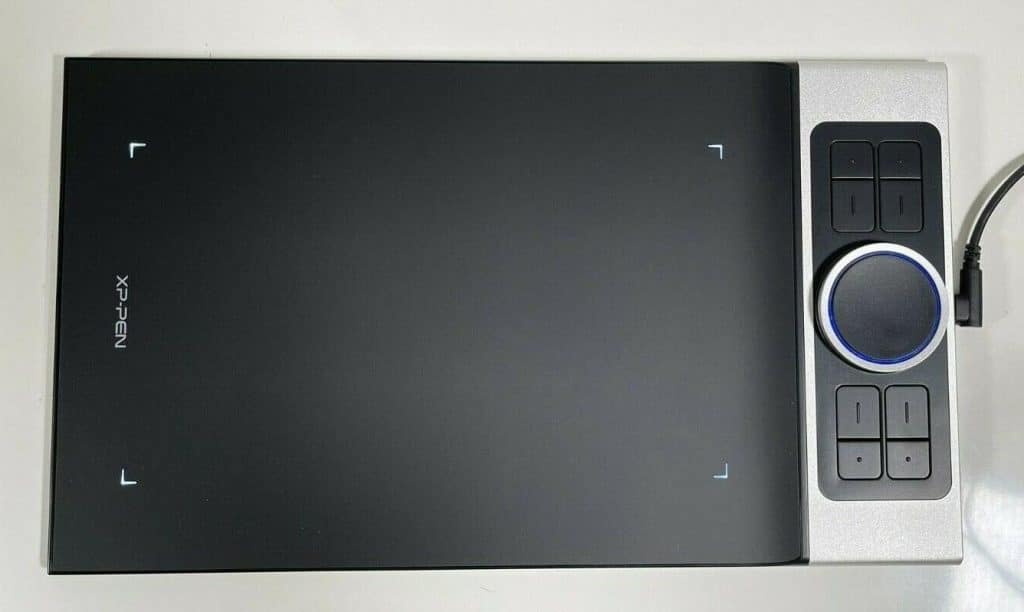 The Deco Pro doesn't feature a dedicated screen but makes up for the same with a decent 11 x 6 square inches of a responsive active area. However, it is the responsive stylus pen that comes forth as a show stealer, courtesy of the 8192 pressure sensitivity levels and 60-degree tilt recognition support.
Ports & Connectivity
In terms of connectivity, there is a standard USB Type-C port in play, allowing you to connect this drawing pad with Windows laptops, Chromebooks, and MacBooks, without breaking a sweat.
Design & Other Features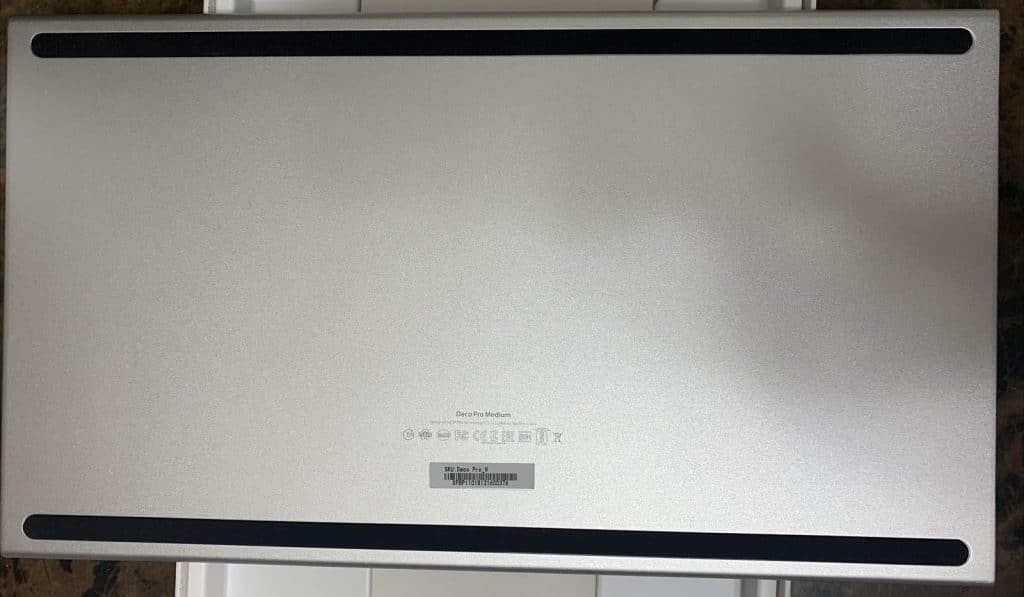 As far as the aesthetics are concerned, this is an aluminum-clad device with dimensions reading 15.74 x 8.94 x 0.28 inches to be exact. The slim form factor is further justified by 2.86 pounds' worth of heft. Other structural elements of relevance include 8 standard shortcut keys and a double wheel that doubles up as a trackpad.
Conclusion
For the given price tag, there isn't a better beginner-friendly animation tablet in the market than the XP-Pen Deco Pro, which scales way beyond others when aesthetic presence is concerned.
Metal-clad form factor

Good-looking tablet

Responsive stylus

Compatible with most creative software modules

Comes with a pen holder
The bundle lacks a drawing stand

No display
Frequently Asked Questions
Which tablet is best for animation?
If you are looking for a standard tablet for animation, the best one should have close to 15 inches of working space, 1080p resolution as the bare minimum, over 100% sRGB color gamut, and a stylus pen with excellent tactile feedback and over 8000 levels of pressure sensitivity.
Is the iPad good for Animation?
Yes, an iPad is a great choice for animators, courtesy of the sharp screen, excellent tactile feedback offered by the Apple Pencil, and an excellent processing setup that can independently handle most high-end applications.
Which Software is best for animation?
While there are several excellent 2D and 3D animation software modules in play like Adobe Animate, Cartoon Animator 4, Procreate, Moho Pro, and Synfig Studio, nothing seems to work better than Blender if you are interested in comprehensive animation solutions, catering even to the 3D entities.
Wacom vs. Huion: Who makes better animation tablets?
If you want to pit Wacom tablets against Huion drawing tablets, the former excels every single time, courtesy of an excellent stylus quality, accurate tilt recognition, and post-sales support.
Verdict
While I have enlisted 8 standard tablets for animation, not counting the standalone alternative, it is better to segregate selections further, according to use cases. This way, it would become easier to pick tablets based on the professional needs and skill levels.
If you are interested in a drawing tablet with zero restrictions, massive surfacer area, and the best-in-class resolution, the

Wacom Cintiq Pro 24

is worth purchasing.
For functionality seekers who are more interested in animating using Procreate, the

Apple iPad Pro

comes forth as an obvious choice.
In case you want an OS-agnostic tablet with multi-platform compatibility, the

HUION KAMVAS 12

comes across as a reliable option.
Finally, if you are willing to let go of the screen and get a budget tablet instead for animation, the

XP-PEN Deco Pro

is a reliable selection.
Apart from the hand-picked selections, you can choose any one of the enlisted products by taking a closer look at the detailed review. A good read will let you make informed decisions, according to screen quality, stylus responsiveness, budget, and other parameters.