Do you want to get rid of the 'Safe Mode' on your Samsung tablet? Whether you've logged into it unknowingly or to troubleshoot your device, if you're looking for a way to get out of it, then this guide has 3 different ways to help you turn off the safe mode.
Just like the Android safe mode, even Samsung's safe mode allows you to troubleshoot and identify the software as well as a few hardware problems on your devices. Although, turning off the safe mode on your tablet is very easy, but if you're unable to get out of it for some reason, you've come to the right place.
How to Turn Off the 'Safe Mode' on Samsung Tablet?
As much as 'Safe Mode' detects issues and even speeds up the tablet, turning it on, either wittingly or unassumingly, can quickly turn worrisome, if you do not know how to turn it off. Plus, turning it on accidentally is not out of the bonds, as you might hastily select 'Reboot to Safe Mode' as an option when the 'Power off' sign shows up.
If your tablet is working well, Safe Mode isn't recommended. Still, if you are somehow stuck in this mode, I shall quickly enlist a few impactful methods to get you out of the safe mode on your Samsung tablet.
Method #1: Power Off
In some cases, you can turn off the safe mode by simply restarting the tablet. Simply press the power button and tap the 'Power off' Icon, when it shows up.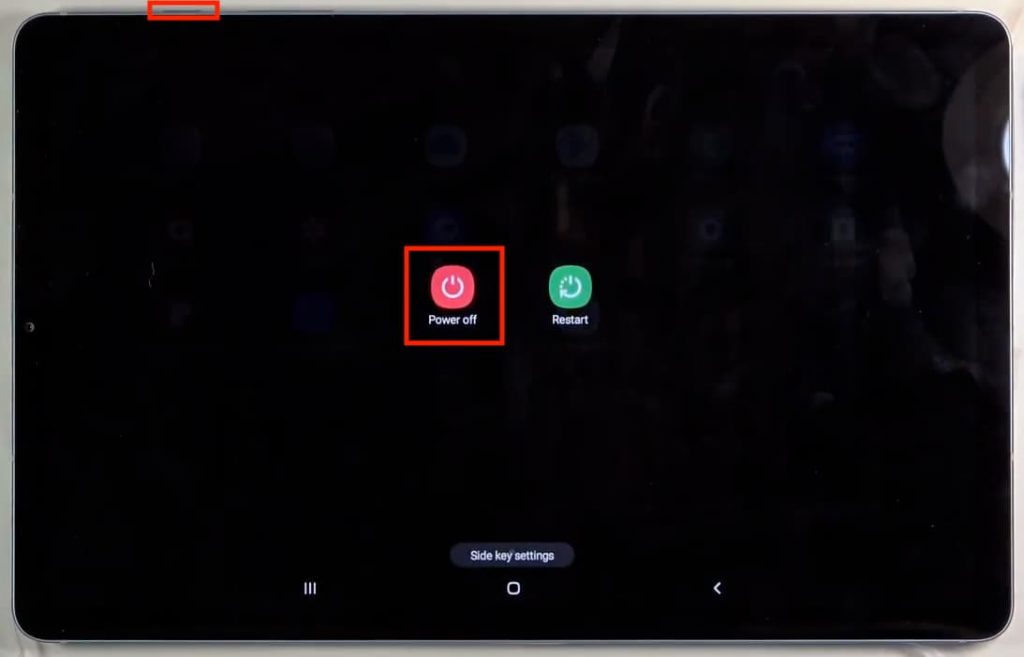 Method #2: Turn Off From Notifications
Some of the more high-end Samsung tablets offer the option to turn off the safe mode directly as on-device functionality. Swipe down the notifications menu to find the 'Safe Mode is on' sign and tap on it to turn it off!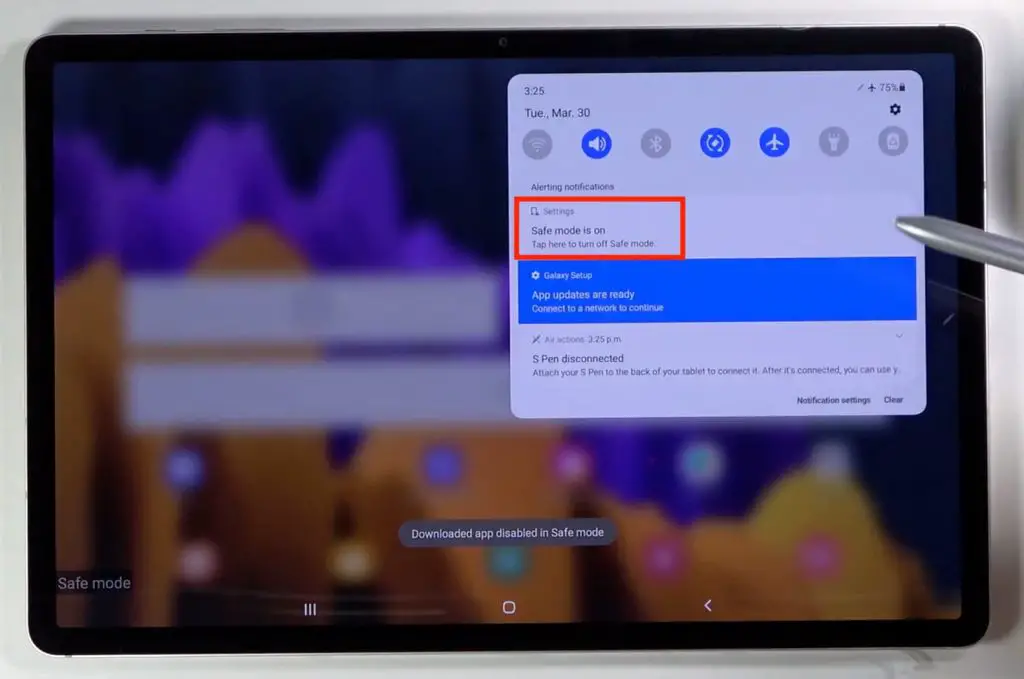 Note: The device still restarts back to normal but the process is as easy as tapping on a single notification.
Method #3: By Rebooting into Recovery Mode
One way to get out of safe mode is by booting your device into recovery mode. To do so, you should press and continue holding the Volume Down button + Power button for 7 exact seconds. Once booted into recovery mode, try to look for "Reboot system now" (Note: The navigation in recovery mode happens using Volume buttons, press volume up for going up and volume down for going down.)
Once done, the device reboots and turns back on in the normal mode.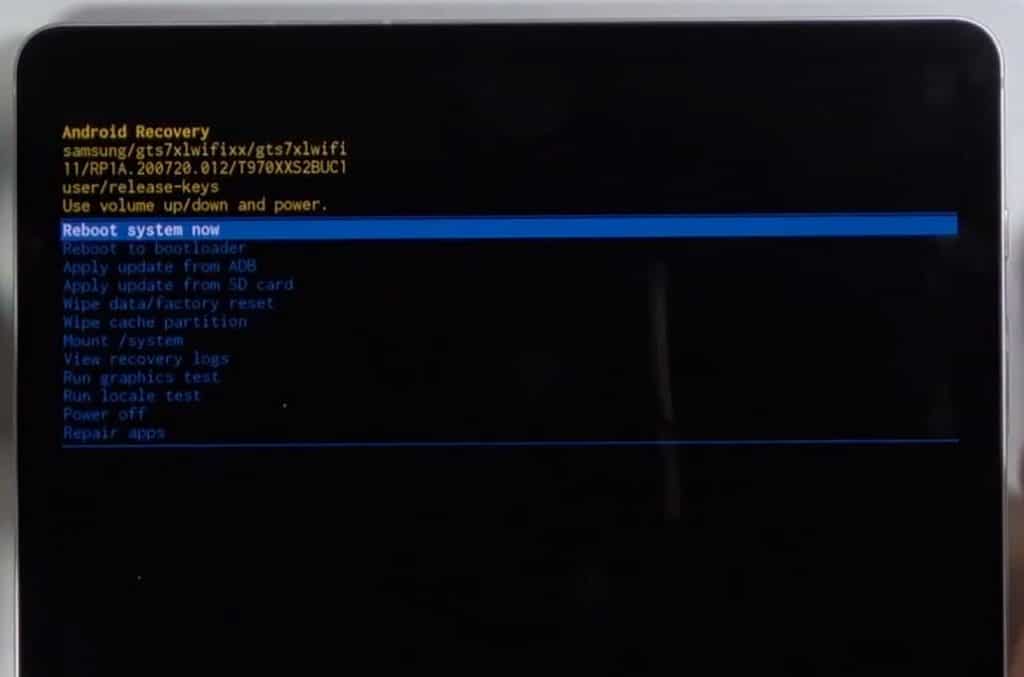 Conclusion
Unless your tablet hits rock-bottom in terms of performance, there is no need to turn on the Safe Mode. Still, if you have to do the needful as a diagnostic and maintenance fixture, the aforementioned steps can help your tablet quickly get back on its feet, without being overwhelmed.