Whether you own a dated Android tablet or are feeling that your newly bought tablet is getting slow. In that case, you must be looking for ways to speed it up? Well, you aren't alone as most users do seek options to speed up a slow tablet.
After reading this article you'll surely be able to improve the speed of your tablet as I've tested all of the below-mentioned methods and have boosted the performance of my old tablet by 30%. However, before we delve deeper into this discussion, it is necessary to understand the reasons why your Android tablet hasn't aged all that well.
The problem can be a basic software bug or a non-updated operating platform. Also, the nature of slowness can be UI-based or component-driven, depending on the type of tablet in play. Regardless of the issue at hand, every Android tablet can be sped up via relevant and easy-to-implement tweaks.
In some cases using a particular app shall slow down your tablet too (although it's rare when this happens, it's mostly because your tablet's processor + RAM configuration isn't able to manage things properly.)
How To Speed Up an Android Tablet in 2022?
Now that we are aware of the signs and reasons, it is time to check for the tricks and strategies for speeding up the gadget in time. Here are the 10 strategies that can help:
1. Restart
This is for basic or random sluggishness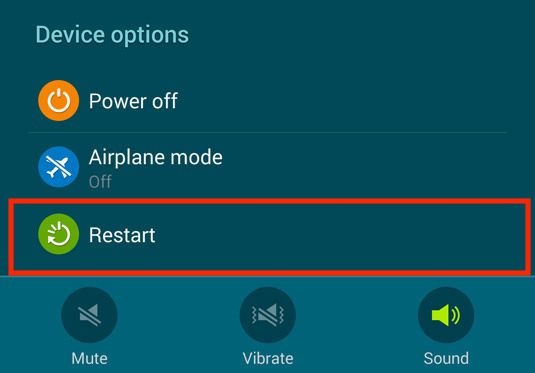 A good way to get your tablet up to speed, quite literally, is to restart the same once. A quick restart seems the most basic yet effective strategy, which immediately kills off the background applications. Plus, RAM, processor, and cache memory free up considerably.
While restarting the device helps, it is more of a temporary fix. Also, opt for this only if you have been running the device non-stop for weeks. Once your tablet gets a break, it gets a small yet significant speed boost, capable of accelerating certain processes in time and just like I've said above, this is only suited for solving random/basic-level lags.
2. Update OS and Apps
This is one reason why 75% of the users face lags. It's mostly because, the apps on the Google Play Store are mostly optimized for the latest operating system versions and a few old versions, but if your device is on a very old version, you surely shall face lags.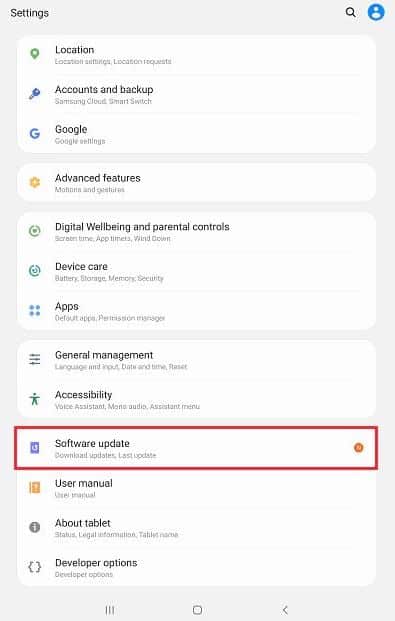 Most Android tablets start slowing down if you do not update the operating system to the latest version. As Android developers put a lot of effort into updates, it is necessary that you install the latest version at regular intervals, for bug and security fixes.
While most top-shelf tablets intimate you if and when an update is due, you can check for them manually by heading over to the Settings tab and clicking on 'About'. Plus, you can even consider updating the respective applications, either by activating automating updates over Wi-Fi or heading over the Play Store interface for managing the same, manually.
3. Get Rid of Pesky Widgets
This is generally a case with Samsung Tablets and other budget devices. However, most of the latest budget tablets around $200 and $300 price range don't have issues because of widgets.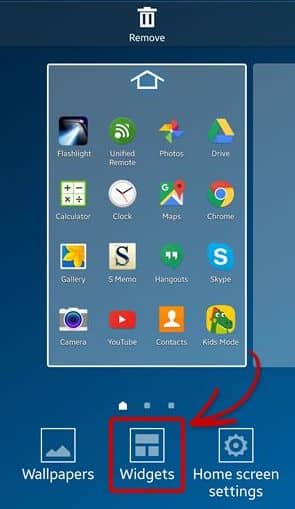 The android platform is best known for the excellent range of impactful and functional widgets. Starting from app shortcuts to weather and time management widgets, these entities come in handy if you are into one-touch access and not interested in heading over to settings every now and then for updating time, changing music, or handling other trivial functionalities.
But widgets do have their downsides. They eat into the processing power and system memory of the tablet, thereby escalating performance issues and slowing down the system, significantly. Therefore, if you have a dated tablet by your side, it is advisable to refrain from installing several widgets at once.
4. Save Power
Did you launch an app and suddenly started experiencing lags? It could be because you've turned on "Battery Optimization", turn it off, and see if your device doesn't lag. However, this may reduce your tablet's battery life!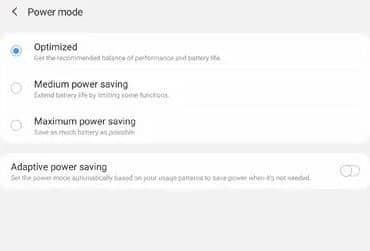 As battery draining is a reliable tablet slowness indicator, you can combat the same by saving power and ensuring that the game or the concerned app gets enough backup to run its full cycle.
However, if you have a very demanding game installed, which often pushes your tablet resources to the brink, thereby putting way too much stress on the battery, you are better off uninstalling the same to save power.
5. Use Faster Memory Cards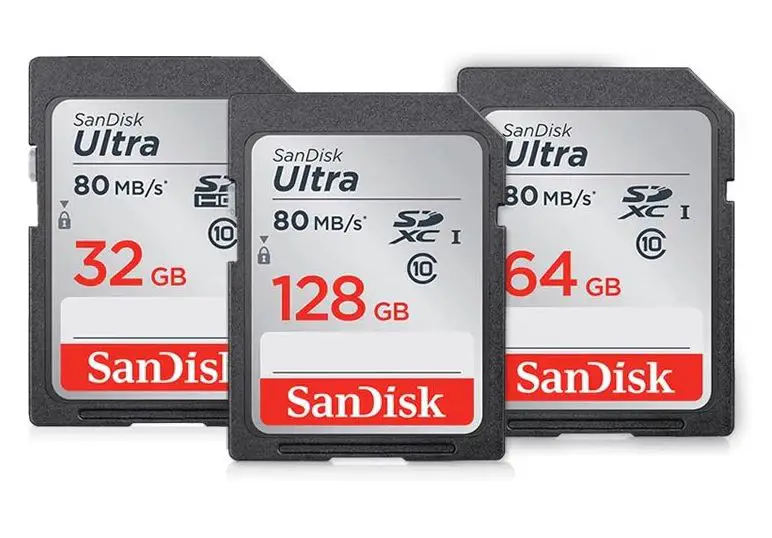 Lack of ample storage support is a decisive issue, requiring immediate attention. However, most tablets offer upgradeable storage support, which should make lack of storage a pretty issue to handle.
But then, using a top-shelf SD card is also important as a slow module might add to your woes and not do any good to speed up the tablet. In case you are unsure about the type to purchase, opt for a Class 10 SD card that promises minimum write speeds of up to 10MB/s. Also, 32GB is the ideal capacity to opt for, if you have a 64GB tablet to work with.
6. Turn Off Device Animations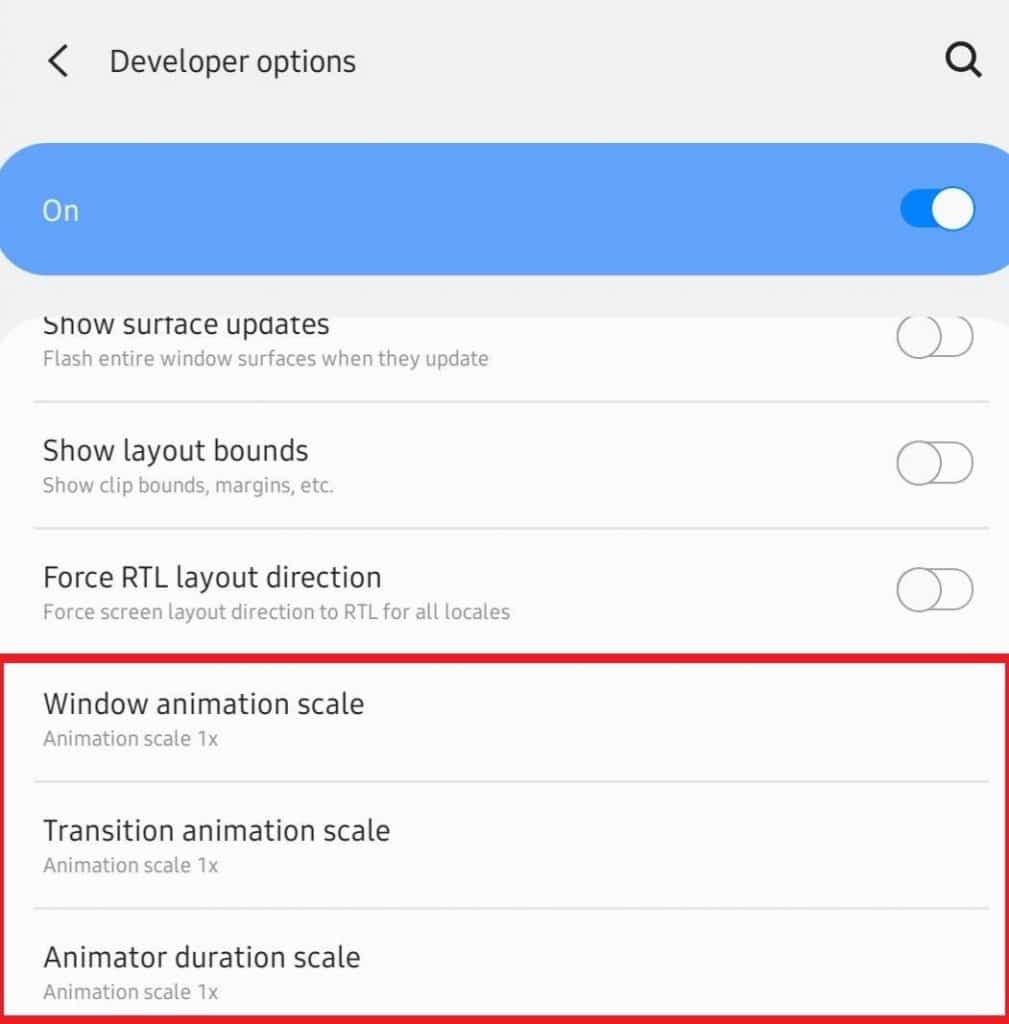 Do you know that almost every android device responds differently to home button presses? Plus, even if you plan on opening an application drawer, there is a basic animation that takes effect, including zoom or even crossfades.
Needless to say, this animation eats into the system memory and can even slow down an already dated machine. The best way to counter the same is by heading over to the settings tab, 'About', and finally accessing the build number. Once you access the same, activate the 'Developer Mode' and move right to the Transition tab.
Over here, you can select the Duration Scale, as offered by the animator. You can access this feature and set the animation scale to as low as 0.5x as compared to 1x.
7. Clear System Cache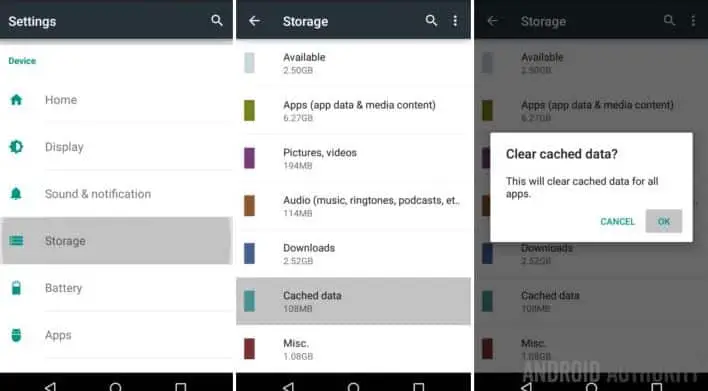 Clearing system cache is probably the oldest and most effective strategy to speed up a tablet. If you have ever used an electronic computing device, you would know that cache memory is a good way to store data pertaining to the frequently accessed files.
Therefore, if you are more into multitasking, the cache memory might run out faster than usual. Therefore clearing the cache build-up is a good way to regain some lost ground in terms of speed. While you can always go about the process manually, there are quite a few dedicated cache clearing apps that take care of the build-up associated with every android application there is.
If you want to do the heavy lifting all by yourself, head over to the application menu in the settings tab and select each app individually to clear out the cache memory.
8. No Custom Launchers (Avoid launchers that aren't fast)
Custom launchers from Google Now and Nova are fun but you should consider installing them only if the tablet is powerful enough to handle such a processing workload. Firstly, custom launchers are more like skins, capable of changing the icon styles, device animations, and even the fonts.
However, if your tablet isn't new and loaded with at least 4GB of system memory, launchers will readily render it slow. Therefore, if you want to keep the speed levels intact, try and stay away from these fancy yet demanding applications.
9. Custom ROMs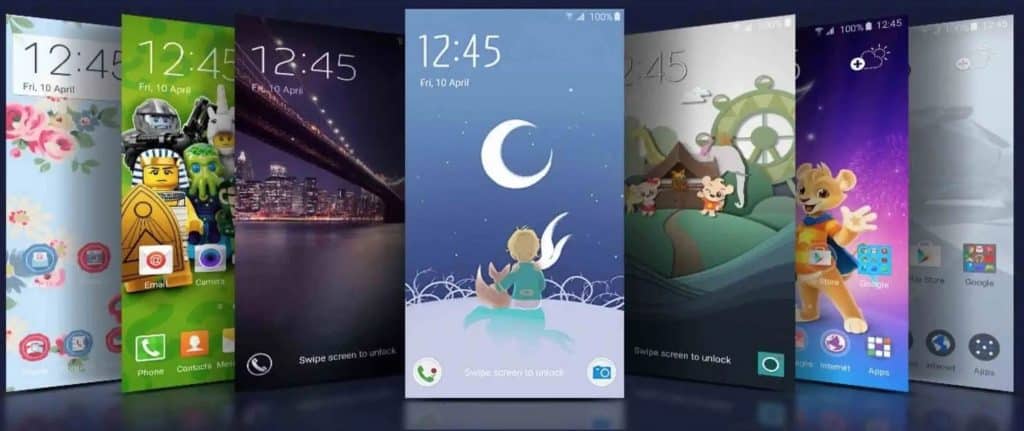 If you are planning to go ahead with this strategy, kindly be discreet with the approach. Plus, rooting a device or flashing the same with customized ROMs or Mods might void the system warranty, which is yet another reason to be careful with the procedure. But then, warranty is the last thing to worry about if you are planning to speed a tablet that is already half a decade old.
Coming back to rooting the tablet, this is one process capable of opening up several hidden gadget attributes for you to make use of. This means, if you plan on flashing the tablet with custom RAM, you make it easier for it to access overclocking settings, which is good enough for speeding up certain processes.
Plus, flashing the ROM also allows you to get rid of several unwanted applications or Bloatware that might be slowing down the system from inside. However, the trick here is to maintain safety while rooting as you wouldn't want to brick the device with a tenuous approach.
10. Factory Reset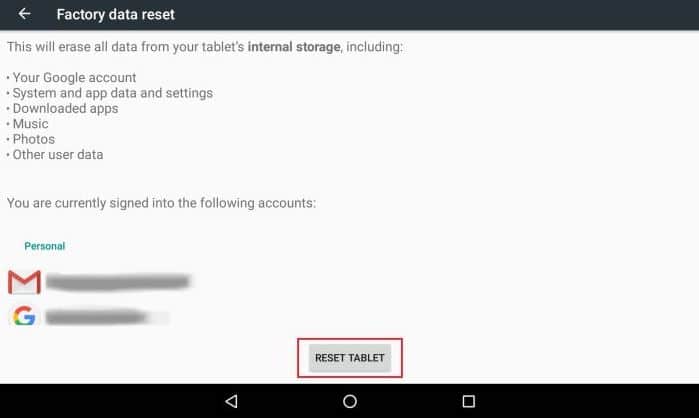 If you have tried almost every trick in the book and still haven't been able to speed up your tablet, it might just be the time to rely on a factory reset. This approach returns your gadget back to the original state i.e. the point when it was purchased by deletes the installed applications for real.
Therefore, if you are really serious about speeding up your tablet, factory reset seems to be the final option to consider.
Now that we have talked about the most impactful strategies to speed up an aging tablet, there are some underrated yet useful strategies that aren't usually talked about.
1. Disable Apps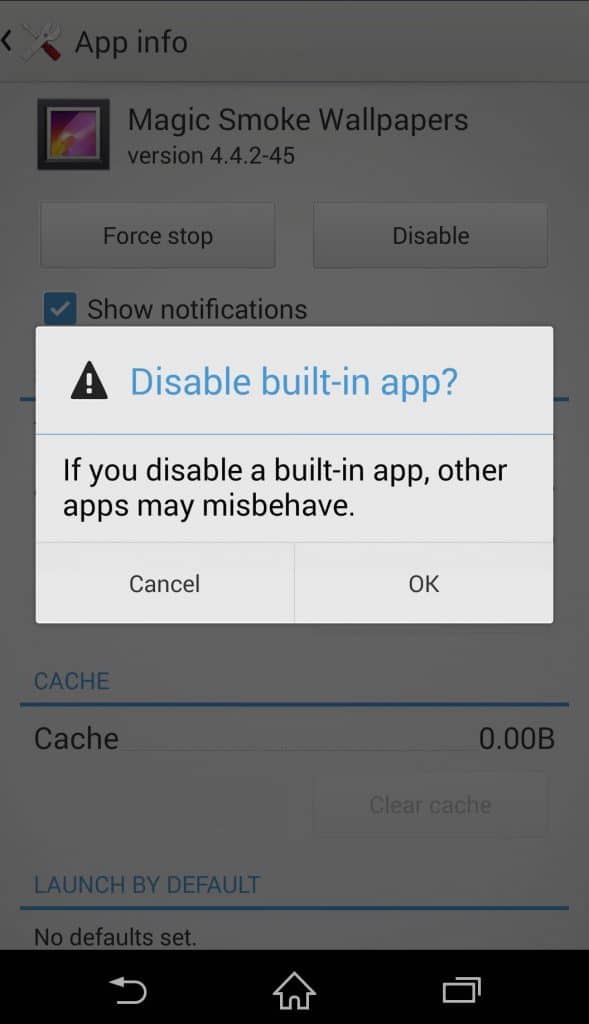 Even if you cannot uninstall the pre-existing applications, android allows you to disable the same in case they aren't frequently used. If you head over the settings tab and apps section, you can individually select applications that you want to stop. This approach doesn't require you to root the tablet with a custom ROM.
2. Disable Live Wallpapers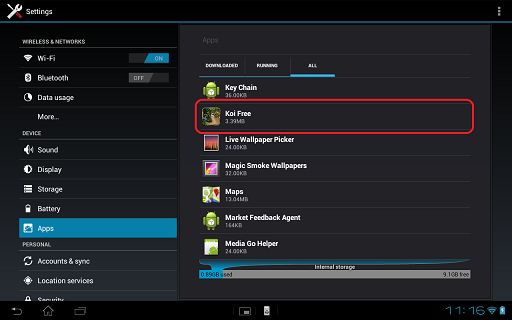 Live wallpapers are tempting enough. But using them comes with a price tag. This means, if you are into using live wallpapers, you should be ready to let go of the fixation towards processing speeds and even battery backup.
However, if you want to speed up the gadget, it is better to stay away from Live wallpapers.
Conclusion
Each of the mentioned strategies is good enough for speeding up a dated android tablet. However, if we were to choose one, it is better to consider clearing the cache memory first before trying out other speed optimization steps.
While clearing the cache might slow down app loading for some time as the temporary files are gotten rid of, this step readily optimizes the overall tablet speeds. That said, if clearing cache doesn't seem to help, look for OS upgrades and install them at the earliest, if and when available.