In an era where online learning and supervised academic training are the formative inclusions, as a parent, finding the right tablet for the child and setting up parental controls is very essential. The internet, as an exhaustively vast continuum, has the ability to further the inherent knowledge base of your child. But then, its usage hardly comes with an instruction manual with the lines between appropriate and inappropriate, unwittingly blurred, in an effort to outgrow the limitations.
While you, as an adult can steer clear of the hazardous points, children end up closing in on adult content, violent videos, and almost anything that might leave a perpetual effect on them. This is why setting parental controls become all the more important if you plan on letting your child use the tablet.
Setting up Parental controls can be extremely effective to monitor your child's internet usage. Plus, some high-end devices have more perceptive access controls, which routinely block inappropriate online content. But then, I am still merely scratching the surface with parental controls!
If you are serious about keeping your curious child in line, you can deploy tablet-wide parental controls to control gaming access, prevent usage of certain tablet features, filter out any website that isn't pre-approved, put limits on search engine usage, and even manage video searching abilities.
But then, how to set these restrictive controls, if you do not have any prior experience? Well, I shall now discuss the steps depending on the device you and the ecosystem you plan on letting your child use.
How to Put Parental Controls on a Tablet? [2022 Edition]
Activating parental controls on a tablet isn't as simple as flipping a switch. What's important is for you to consider the disparities in play when different platforms, applications, and devices are concerned. For instance, some kids are better restrained when parental controls are pushed right at the OS level.
However, you can even place them at video streaming sites, search engines, browsers, and even individual apps that the tablet might already have. But then, I would now only talk about three of the most straightforward ways to set parental controls that can be managed without you getting too overwhelmed with the approach:
1. Set Parental Controls with User Profile
Arguably the most straightforward way to set parental controls on a tablet, this method is easy to follow along and even quite effective as a restrictive method.
Step 1: Head over the home screen of your tablet.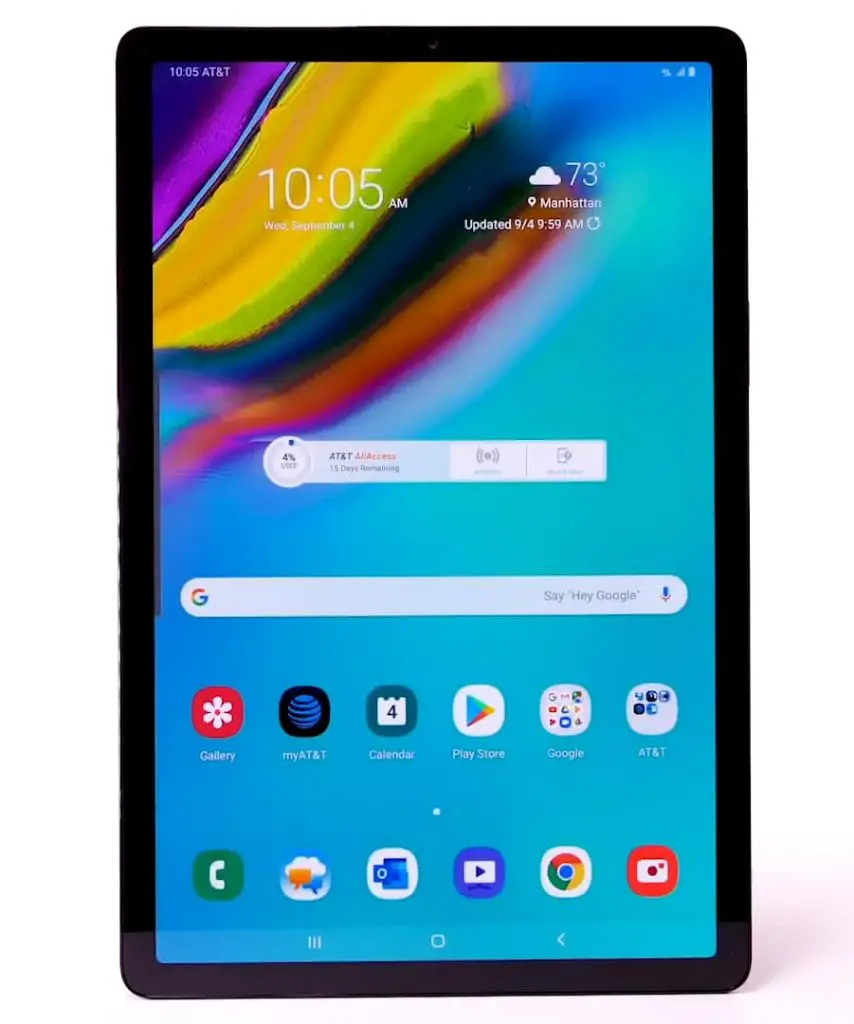 Step 2: Pull down the notifications tab and head over to the settings menu.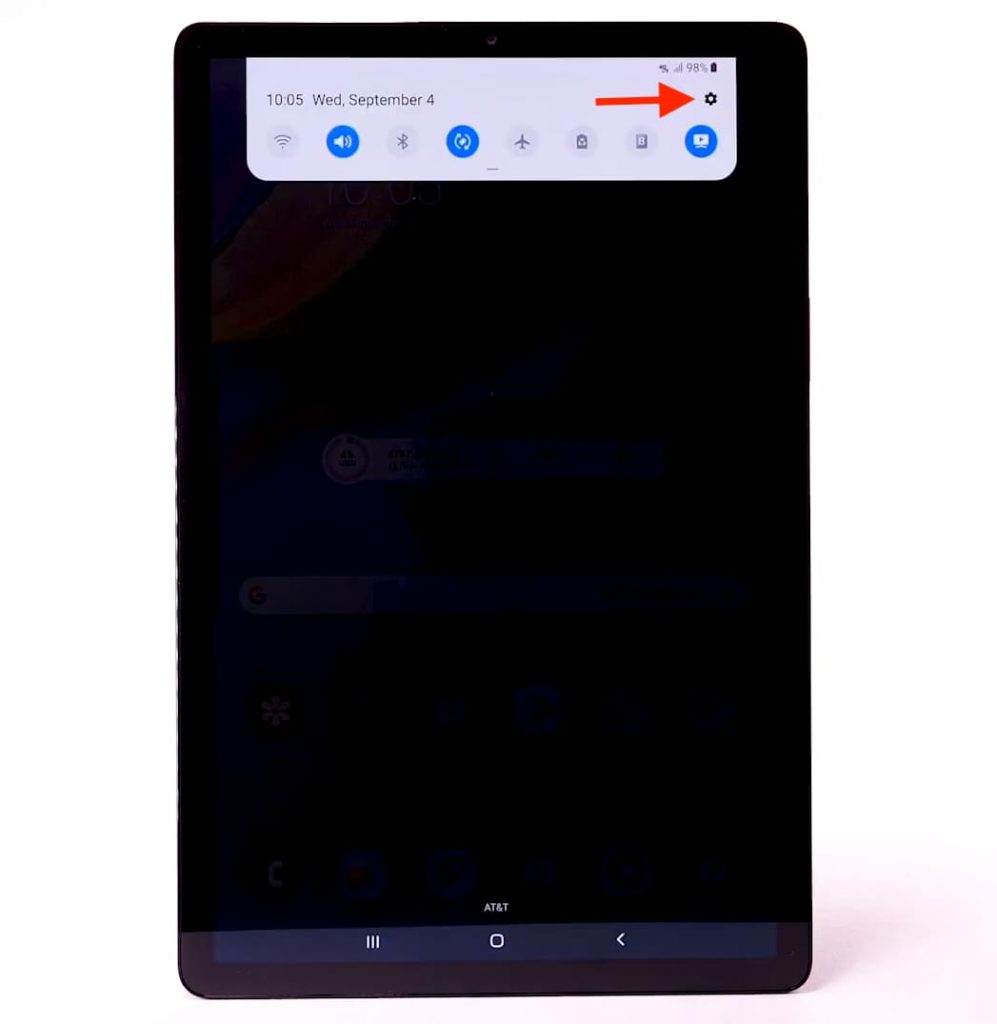 Step 3: Once you are there, find 'Accounts and Backup' and tap on it.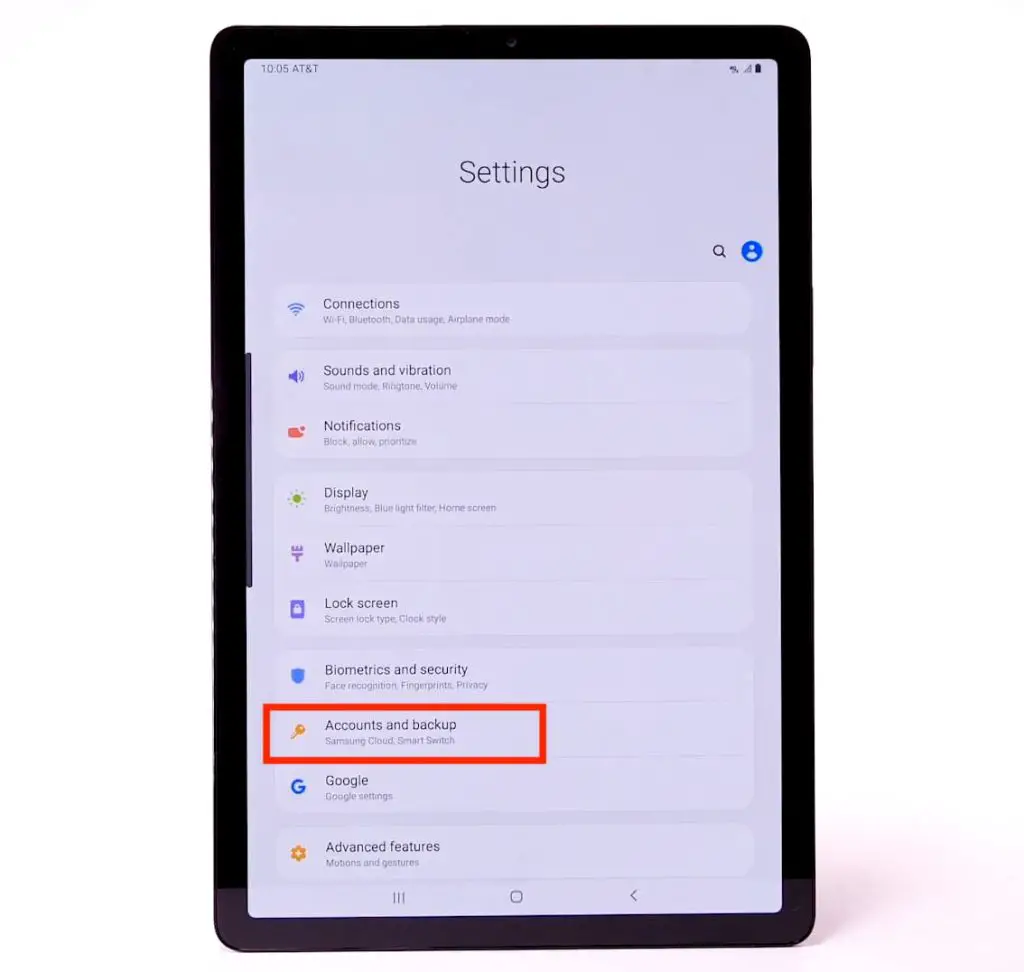 Step 4: Here, tap on 'Users' as shown in the snapshot below.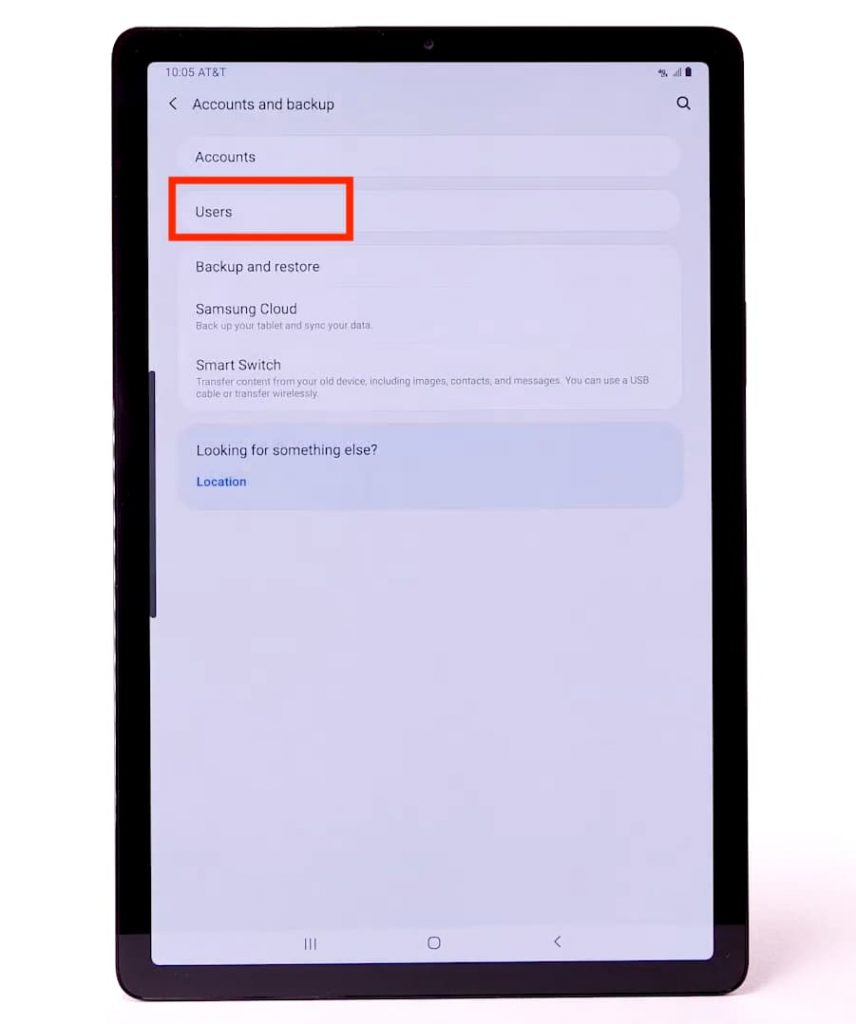 Step 5: Now that you have selected Users, it is time to set a profile for making a path for restricted usage.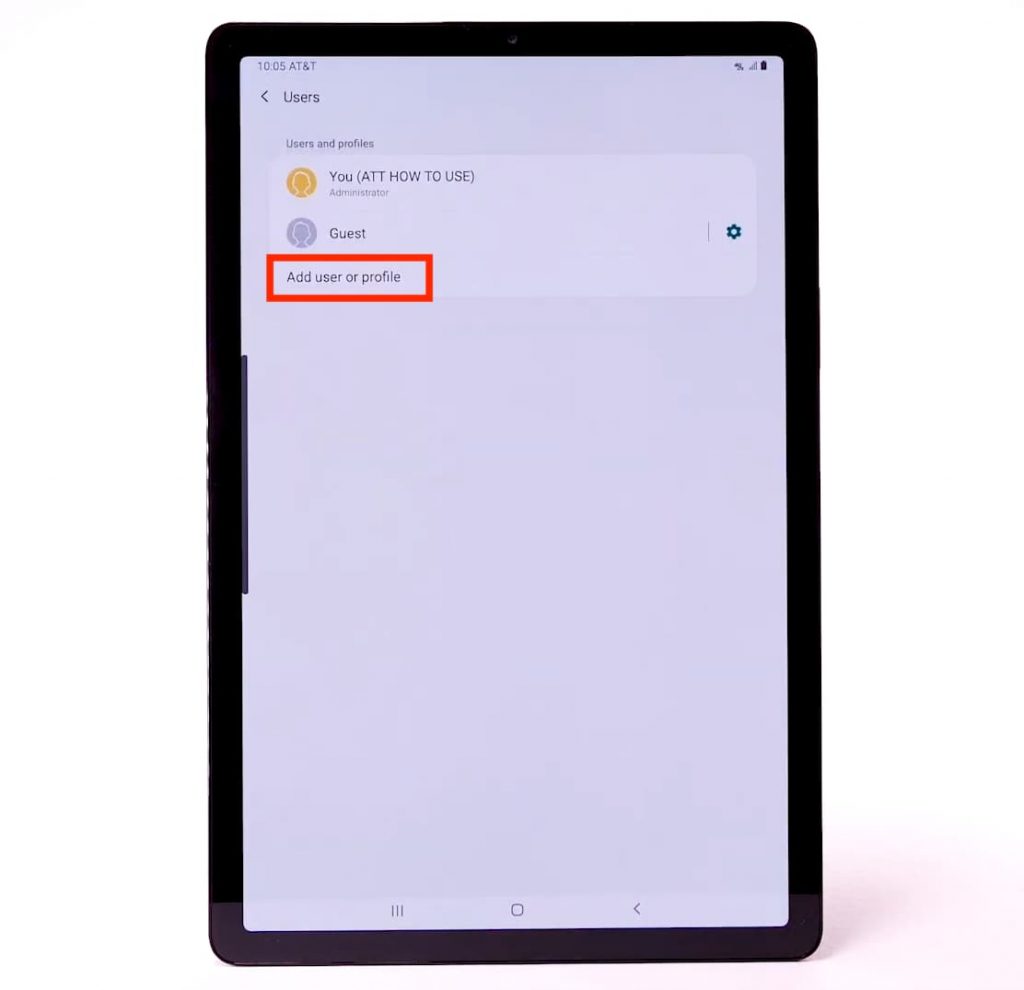 Step 6: Finally, select the second option stating 'User (Restricted Profile)'.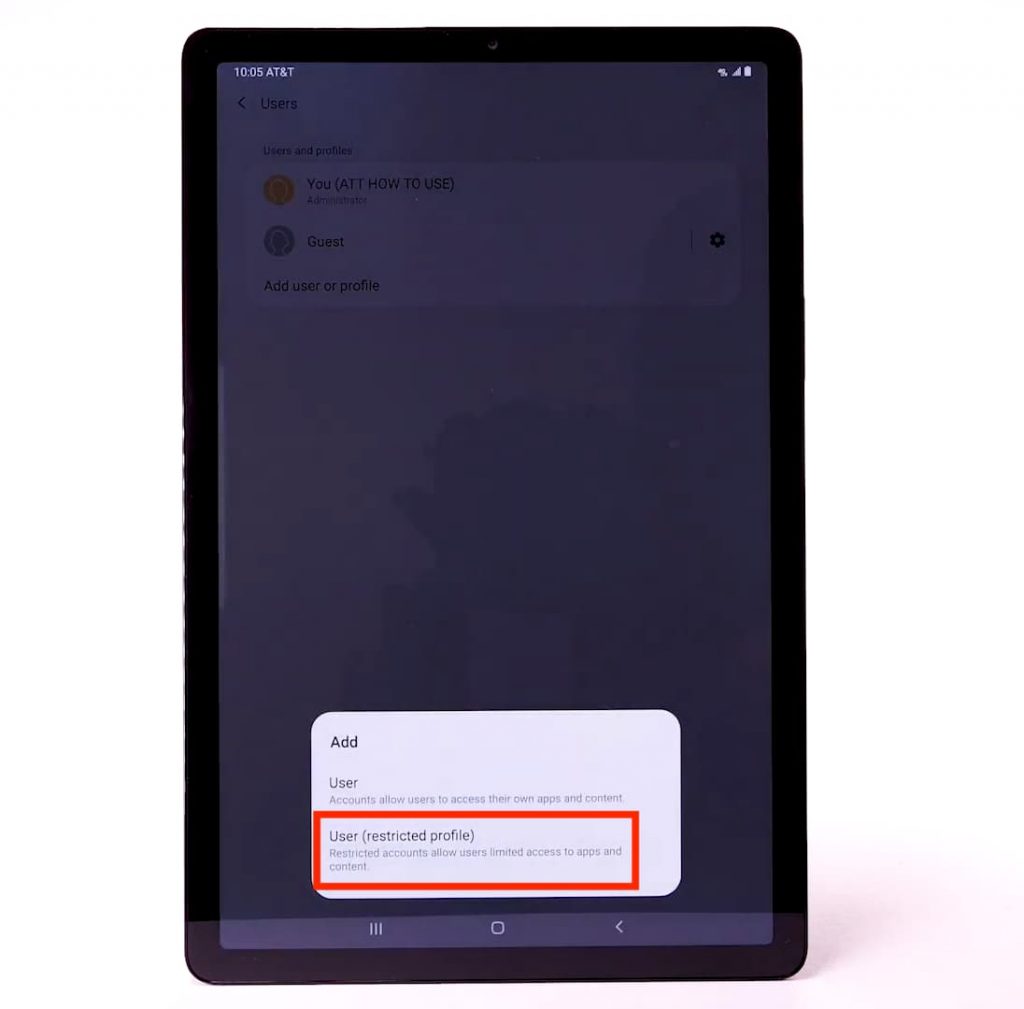 Step 5: You also need to set a profile name for restricted user mode and eventually select the apps that you want to give access to.
Step 6: Once the restricted profile is set, anyone looking to delve into the section of unapproved applications needs to enter a password or pattern, set in the first place.
2. Set Parental Controls using the Google Family Link
Before wincing over the Family Link as a new term, you need to know that it is a customizable and rather straightforward app that you can deploy to monitor the tablet-using habits of your kid. The Google Family Link doesn't exactly block content right away but can help restrict access to certain apps.
Suggested Read: Best Habit Tracker Apps in 2022
Step 1: At first, you would need to install the Google family link app on your device and then on the device that your kid would be using.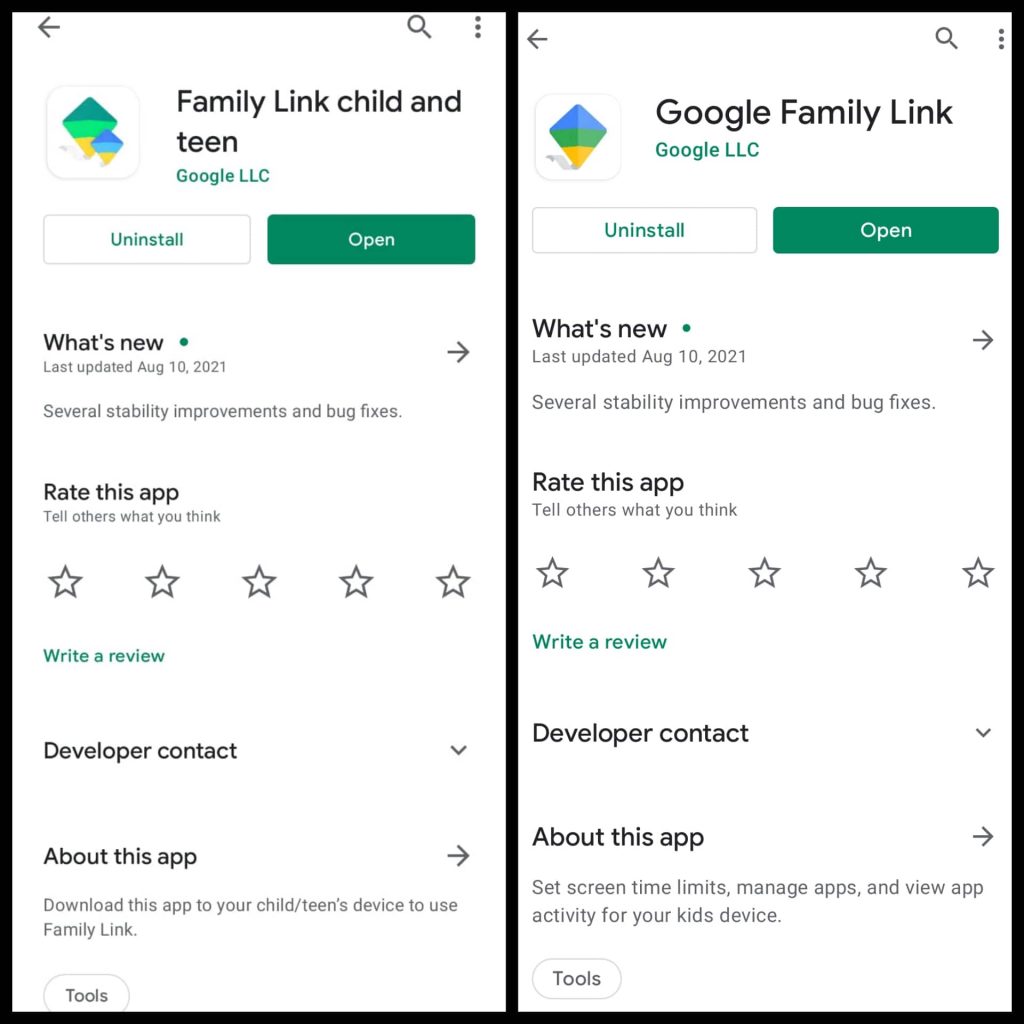 Step 2: Open the app on both devices and ensure that the product to be supervised is close to the parent device.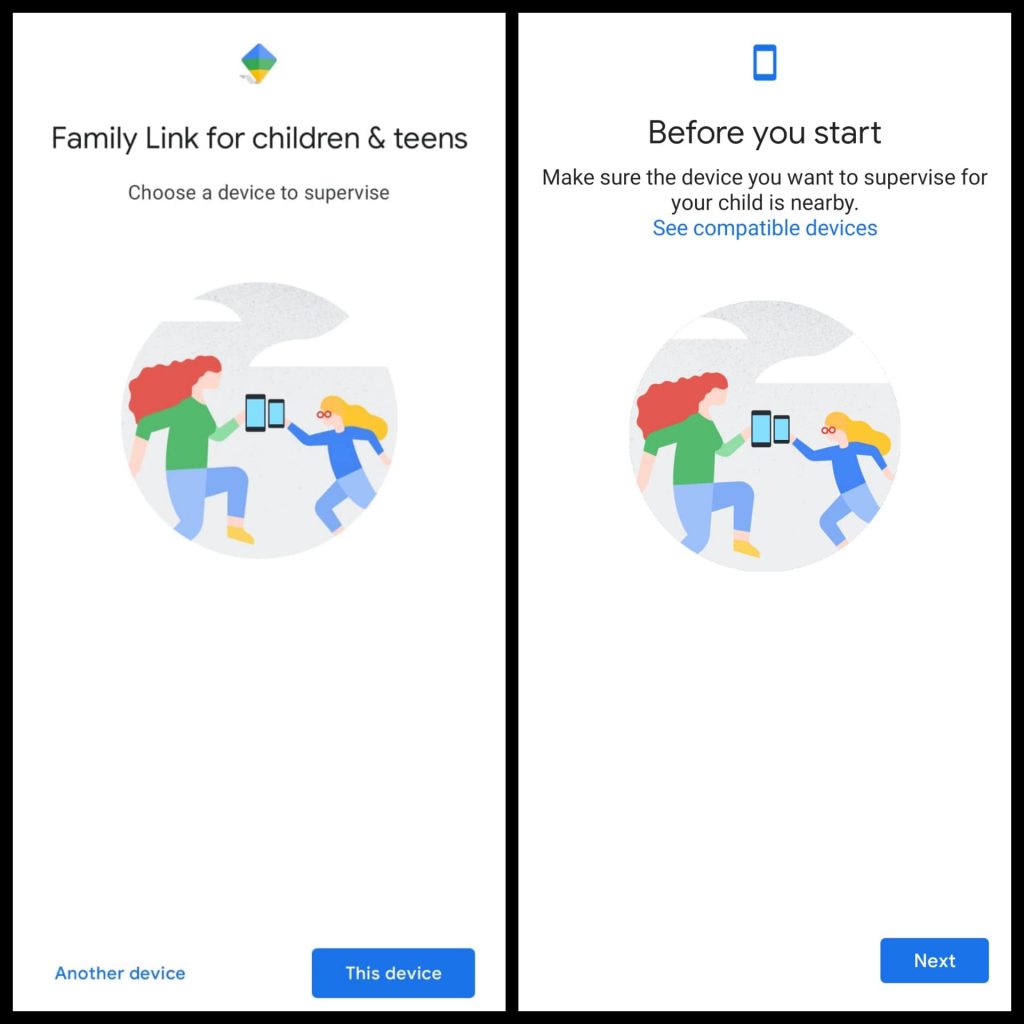 Step 3: Once you click 'This Device' the number of accounts on the concerned tablet to be monitored show up, allowing you to exercise control, as preferred.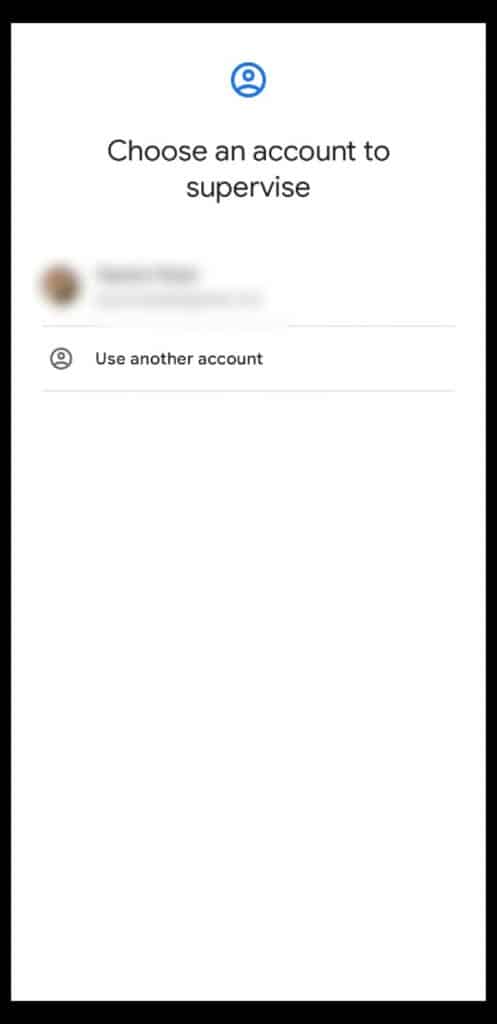 Step 4: Now you need to move to the parent device that you wish to monitor, select 'Next', accept permissions, and wait for it to generate a code that would be used on the child's device.
Step 5: As mentioned, you need to feed the code into the child's device.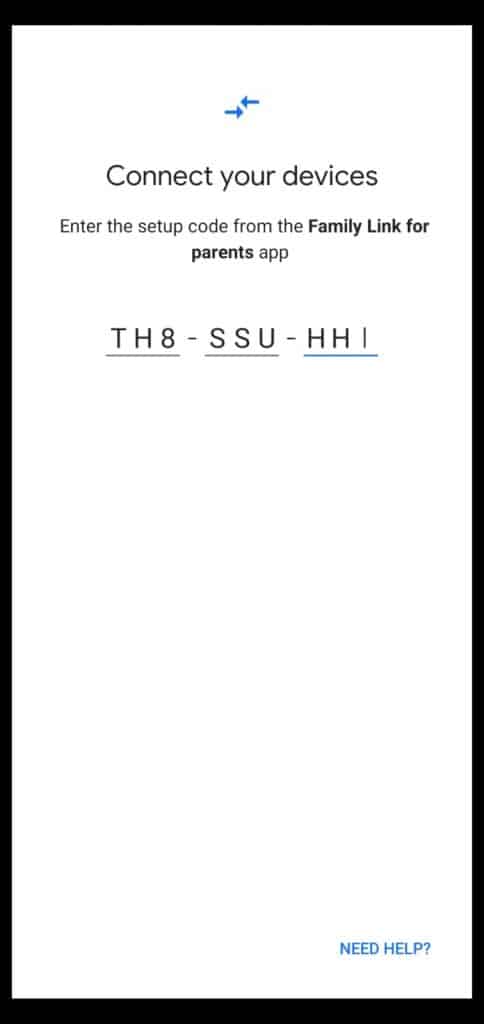 Step 6: Now the device that needs to be monitored will show intimation and you can agree to the terms to get it monitored by feeding in the Google account password for the child's account.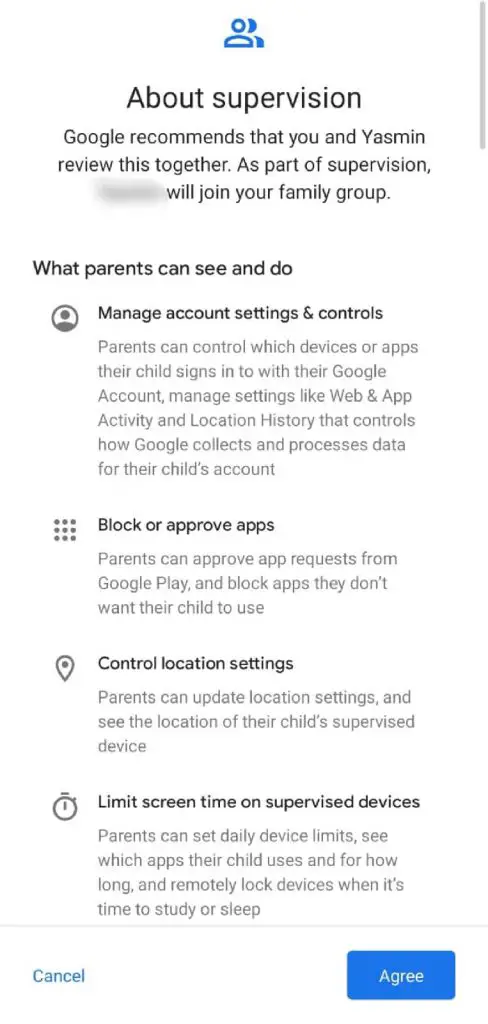 Step 7: Once done, you need to add the device to the family group by clicking the Link/Join account.
Step 8: Once you clock on join, you will also get a notification on the parent device to finish the setup.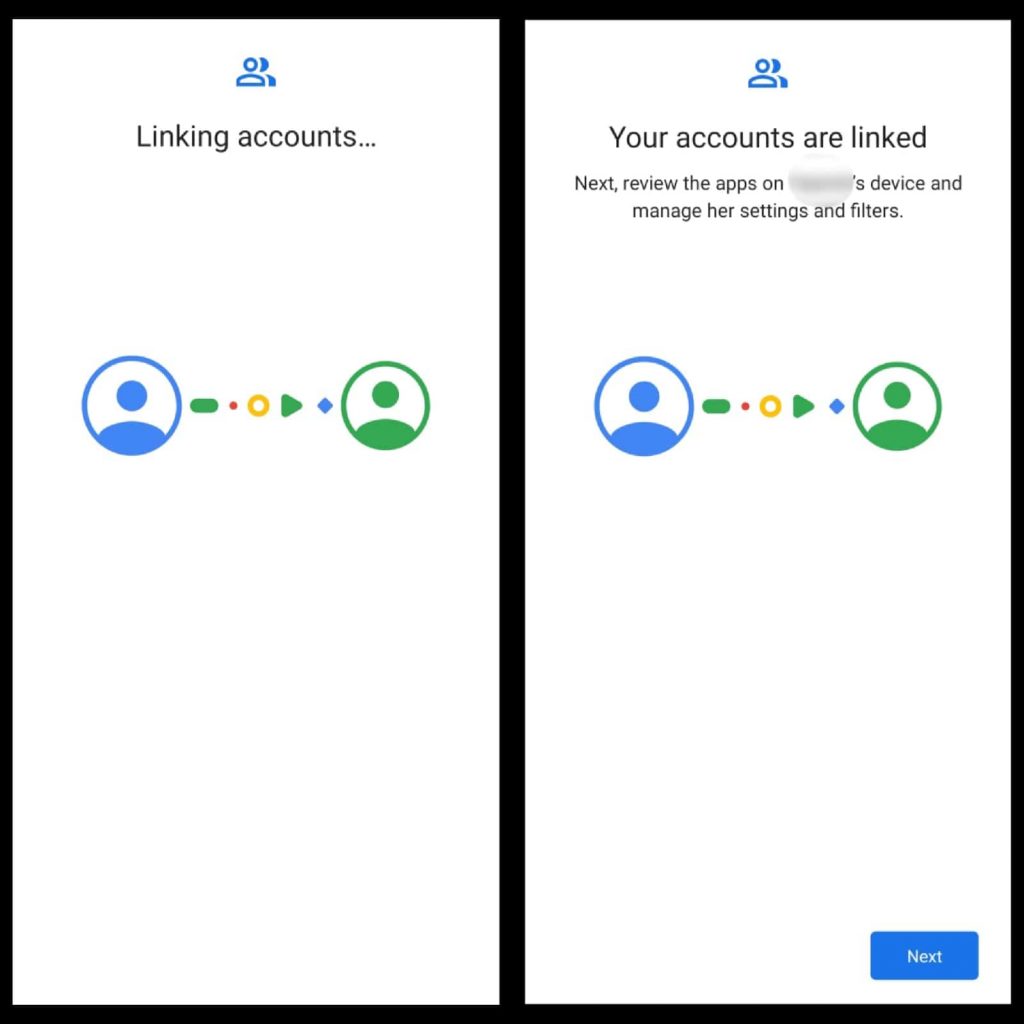 Once the devices are connected, you can control every element of the child's tablet by accessing options directly from the parent device. For instance, you can even lock the entire device by clicking on lock now, setting the time limit of the lock, and editing other restrictions. You can even set the bedtime regulations and other controls, depending on preferences.
Once the device is locked, the child gets locked out as well. However, if the device needs to be accessed during the lockout phase, you would need to feed in the generated code manually.
Note: While every facet of the kid's tablet can be controlled, Google Family Link also allows you to identify the kid if he or she is moving around stealthily with the tablet. The 'Play Sound' option lets you do exactly the same.
3. Set Parental Controls using Apple iPad's Guided Access Support
The concept of guided access isn't restricted to app monitoring or offering controlled access. Instead, once activated, the entire device allows access to a single application, which then lets the child work on select projects, without deflecting.
Step 1: Head over to the settings and then select 'Guided Access' from the 'Accessibility' tab.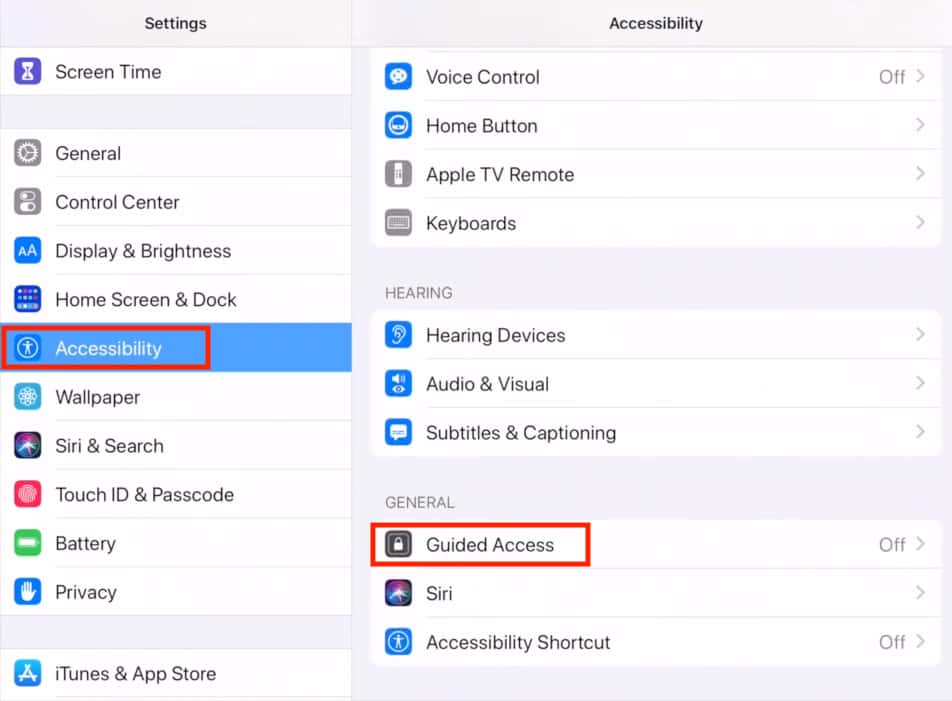 Step 2: Now, turn on the Guided Access toggle as shown in the screenshot below.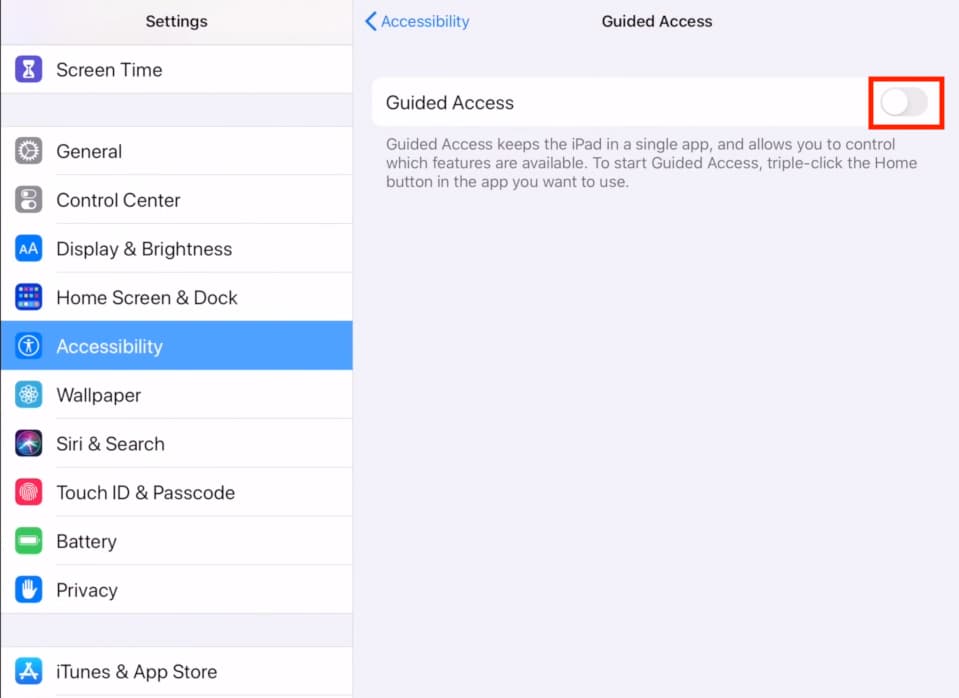 Once enabled, here's how it looks: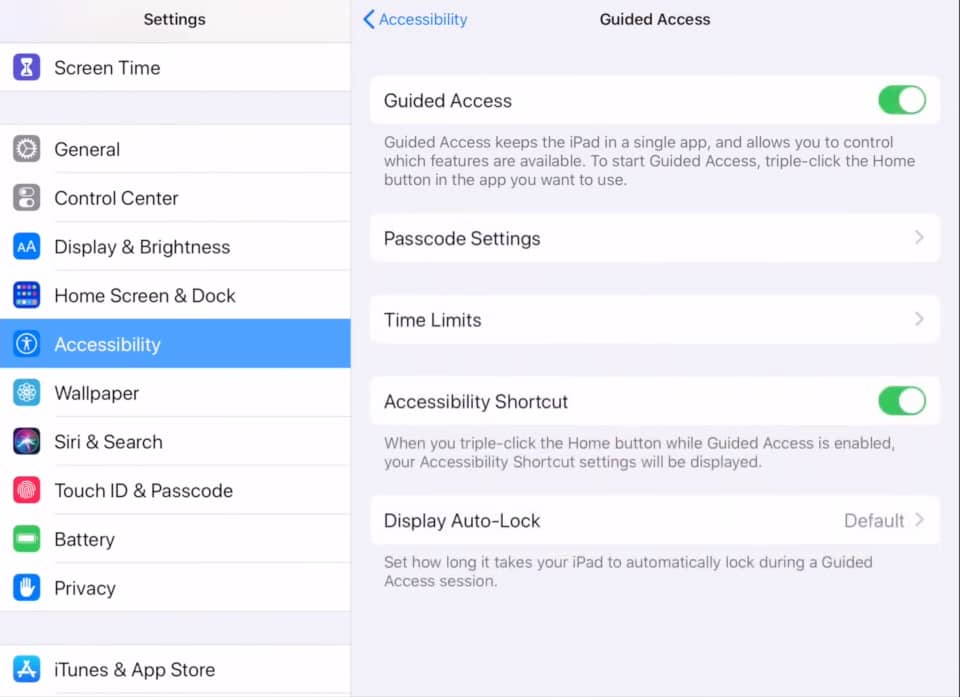 Step 3: Moving ahead, you must set a passcode for starting and terminating a Guided access session. You can even select Touch ID or Face ID as the passcode of choice, depending on the type of tablet you are working with.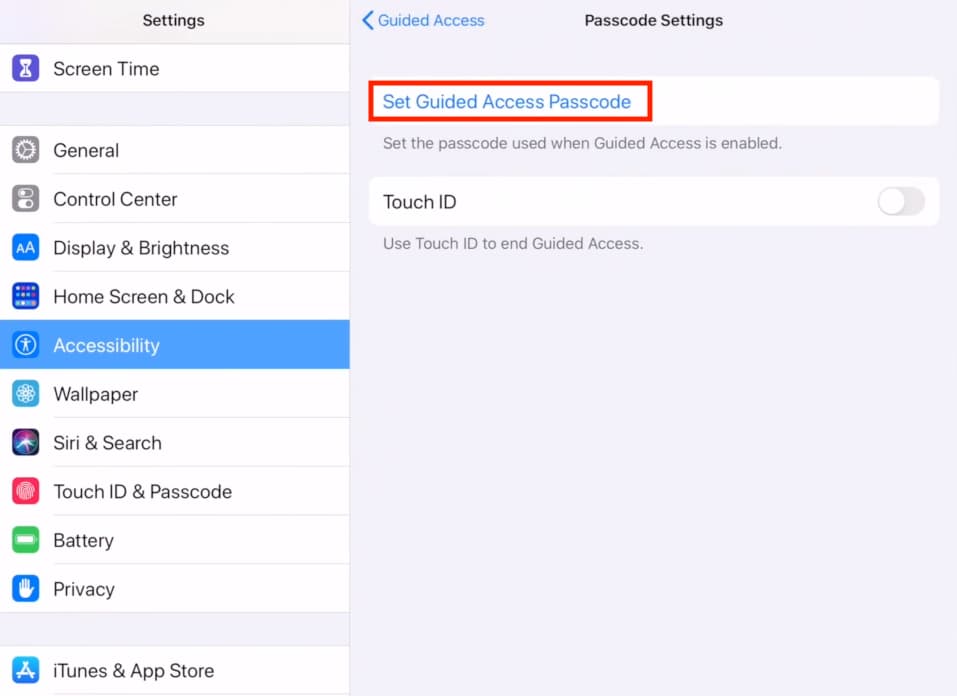 Step 4: Once you have taken care of the passcode, select the app you wish to use, click the side button three times, circle the areas on the screen that you want to render unresponsive, and tab the guided access wording to get the session underway.
Note: You can even instruct Siri to open the app and then to 'Turn on' guided access, using voice commands.
Bonus Strategies for making Parental Controls more Inclusive
1. YouTube Restricted Mode
Step 1: Start by launching and signing into YouTube in the first place.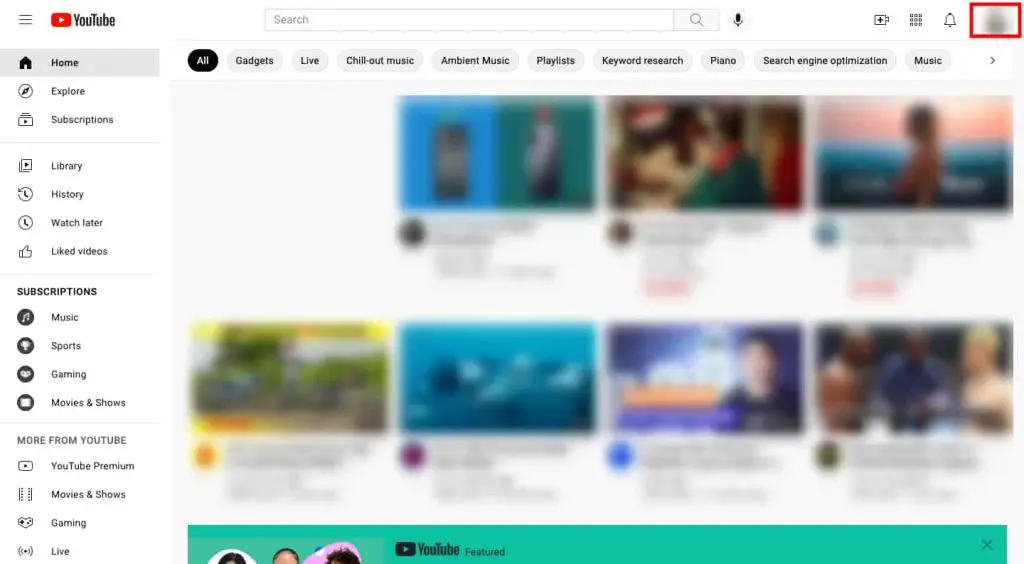 Step 2: Access the dropdown menu by clicking on the profile picture and select restricted mode right at the end of the column.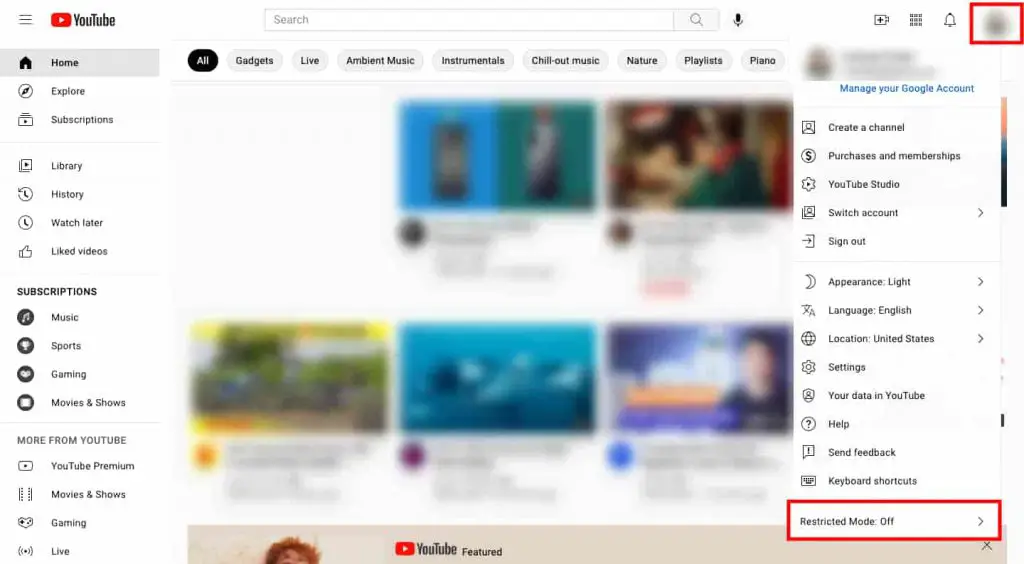 Step 3: Activate the mode, depending on the device you are on. However, the process is still quite simple regardless of the ecosystem you are in.
Note: For iOS and iPadOS, selecting Restricted Mode from Settings, and for Android, head over to Settings, General, and then the Restricted Mode.
2. Chrome Browser Parental Control
Step 1: Head over to the Google account and log in using your credentials.
Step 2: Type in Google.com/preferences, if you want to set 'safe search' filters.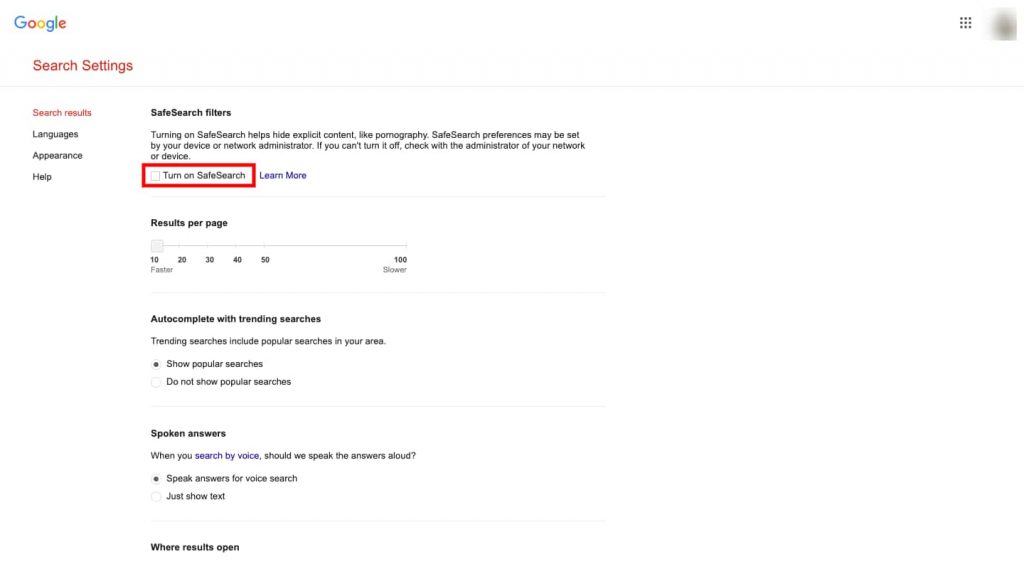 Note: You can even use extensions like Blocksi to add another layer of security to Chrome's parental control repository. With Blocksi, you can select presents for children and adults and even block malicious websites that evade the prying eyes of this extension.
Conclusion
The concept of parental control precedes the handful of devices and platforms that you intend to exercise it on. If you are one of those finicky parents who prefer tracking every strand of internet usage, controlling search engines, gaming consoles, cell phones, video streaming platforms, and even the tablet OS is possible.
However, I would still consider teaching kids about discretionary usage instead of simply blocking and disallowing access to certain applications and websites. To be honest, perceptive kids in 2022 might end up finding ways around the stringent controls. Therefore, educating them about using the internet with restraint is a much better strategy than implementing tablet-wide parental controls.