Are you a comic lover in search of a reliable tablet for reading comics? Digital comics have been getting a lot of traction off-late, but there aren't many dependable devices in the market. Hence, finding a suitable comic reading device can be a tedious task. That's why I decided to step in and help you out.
To read comics on tablets, one should look for excellent display and dedicated reading modes to minimize glares. Plus, you wouldn't want to put it in charge amid reading manga or novels, which makes battery life one of the more vital resources. Not to mention the perfect aspect ratio and portability.
To make it easy for you, I tested a bunch of tablets good for reading, took every pothole into account, and handpicked some models. Not just that, I also considered several other essential aspects, including processing setup, the responsiveness of UI, and connectivity, as you may also use it for tasks other than reading.
6 Best Tablets for Comics in 2023
In the subsequent sections, I have reviewed the top 5 tablets for comic book fans. Note that I haven't included flagship models like Apple iPad Pro or Samsung Tab S8 simply because they would be overkill for the concerned needs.
Rest assured, digital comics readers featured here are fast and snappy with the ability to run apps like Comixology, CLZ comics, Amazon Kindle, and Crunchyroll Manga.
1. Best Overall: Samsung Galaxy Tab A8
Samsung Galaxy Tab A8 takes the first position on the list and justifiably so, courtesy of the vibrant TFT display. While reviewing, I replaced my Galaxy Tab A7 with the A8 and was more than happy with the decision. The latter came out on top, courtesy of the brighter screen, responsive stylus, and even a superior battery module.
Why is it best suited?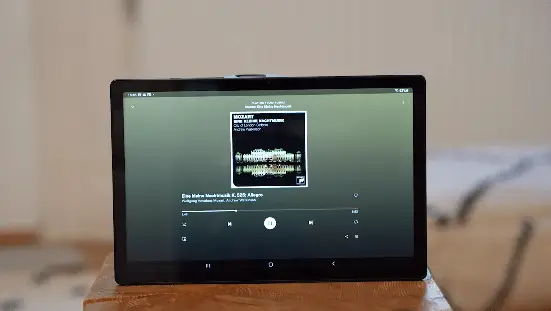 If you are into apps like Comixology that offer a unique collection of graphic novels, comics, and manga, there isn't a better comic reader tablet than the A8, which leads with a 10.5-inch TFT screen with a resolution of 1920 x 1200 pixels.
The existing setup renders the comic elements vividly enough. Still, I feel that the screen-to-chassis ratio could have been better as the thick bezels somewhat hinder the overall expanse.
Hardware & Capabilities
At the core, you have a functional and reliable Unisoc Tiger T618 processor. This octa-core chipset offers a maximum clock speed of up to 2GHz and works in cohesion with a Mali graphics coprocessor.
You get 4GB RAM for your multitasking needs, followed by a modest storage capacity of 128GB. But you can always upgrade it, courtesy of a microSD slot. However, the existing storage unit efficiently stores and boots up the Android 10 OS in no time.
Design & Build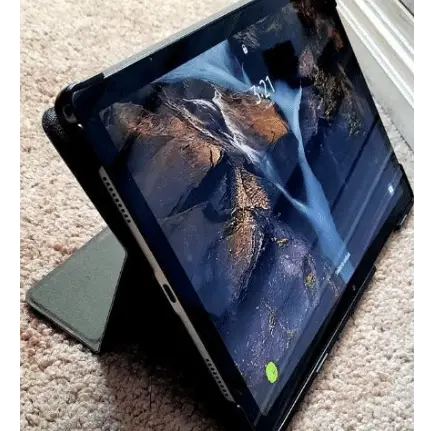 The Galaxy Tab A8 weighs a respectable 1.12 pounds and assumes a pretty aesthetic form factor with dimensions reading 9.72 x 6.37 x 0.27 inches. As for connectivity, there's a USB-C port, dual-band Wi-Fi support, and a headphone jack.
Other Features
This comic-friendly tablet also makes room for an 8MP rear shooter with AF and 1080p video recording. Samsung also incorporates a 5MP front shooter, a dual-microphone setup, and 4 speakers for listening to audiobooks and attending video calls. What's impressive, though, is a 15-hour battery backup, making it one of the best battery life tablets.
Conclusion
To sum it up, Galaxy Tab A8 is the best tablet for comics, fortified further with an exceptional display and a top-rated battery module. However, it is the One UI features that make it a better bet for the globetrotters than other sub $300 tablets in the market.
Great display quality

Powerful mid-range processor

Aesthetic chassis

Excellent speakers

Long battery life
Sometimes price go above $300

6GB RAM could be better
2. Best with 2K Display: Lenovo Tab P11 Plus
If you are looking for a device that can achieve a lot more than just good comic book reading, I would recommend Lenovo Tab P11 Plus. In fact, this product can be considered by every individual who prefers streaming Netflix and other OTT platforms.
I even compared it with the company's M10 Plus; however, P11 Plus coming out on top was expected, courtesy of a 2K display and an upgraded processor.
Why is it best suited?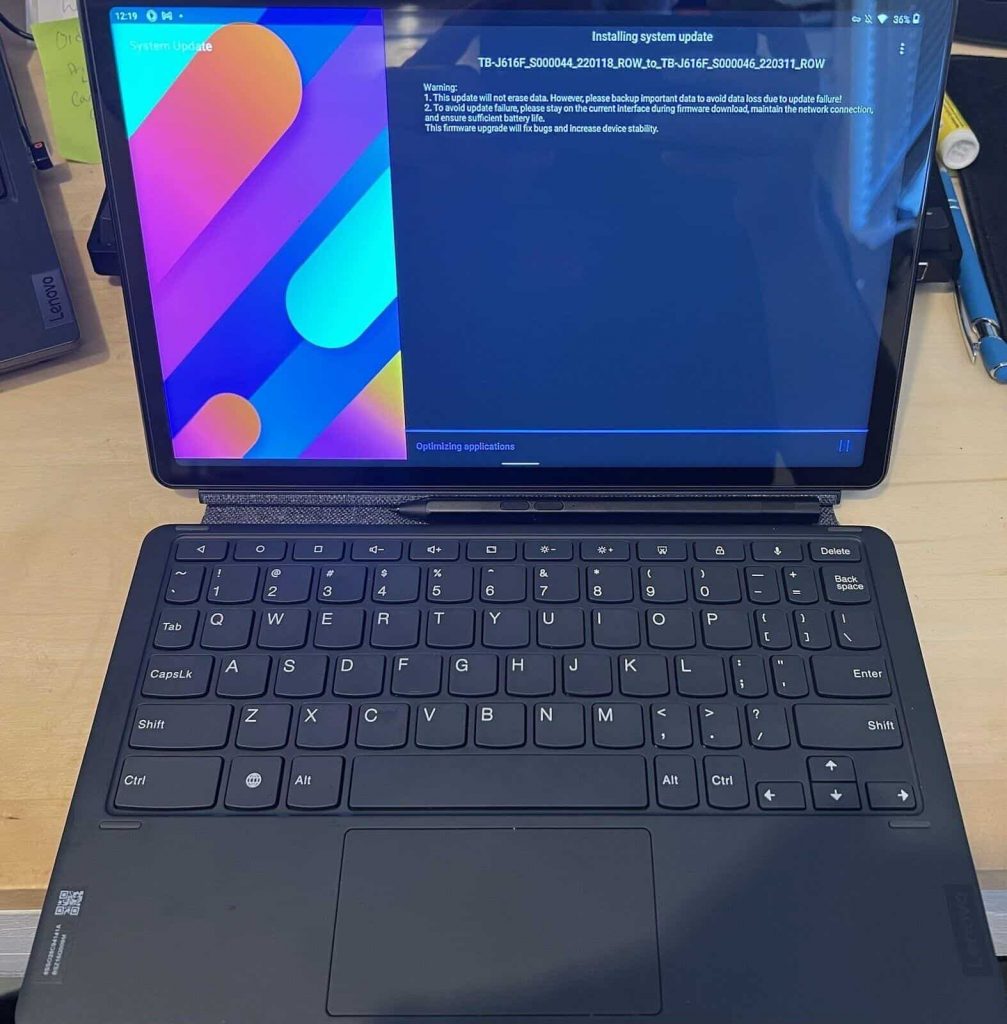 Tab P11 Plus is undoubtedly an excellent tablet for reading comics, courtesy of the bright, 11-inch 2K IPS display. It boasts a resolution of 2000 x 1200 pixels. However, the bezels are thicker in size, and the pinch-to-zoom functionality works rather swimmingly, thereby allowing you to expand the view as preferred.
Hardware & Capabilities
Lenovo onboards MediaTek's Helio G90T chipset that can multitask with ease. Also, it brings in a capable graphics coprocessor for managing colorful rendering better — a feature that you can relate to as a comic connoisseur. You get 4GB of RAM and 64GB of storage, with support for a micro-SD slot to upgrade the same up to 1TB.
Lenovo offers Android 11 right out of the box as the choice of OS, which loads fast and paves the way for a pretty interactive platform.
Design & Build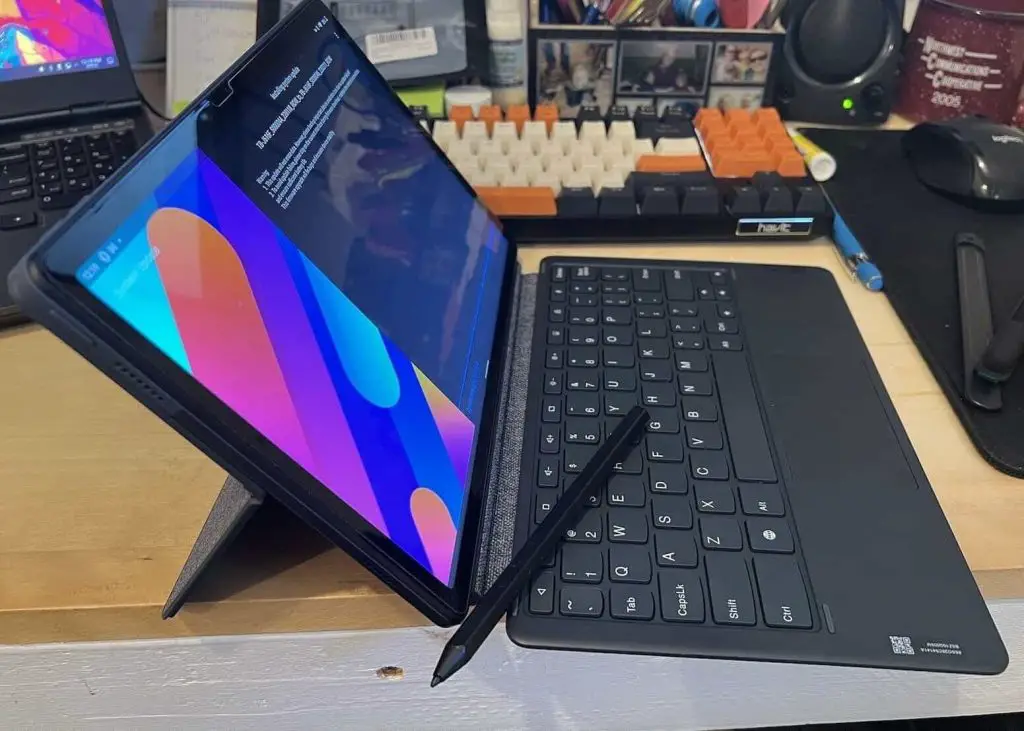 Tab P11 Plus comes in a Gray color and is one of the more travel-friendly tablets weighing just 1.08 pounds. The measurements read 10.17 x 6.42 x 0.30 inches, which is in line with user expectations. Apart from the aesthetic presence, it also throws in a few resourceful specs, including the USB-C port, Wi-Fi 6, and Bluetooth 5.1.
Other Features
Here is a tablet with a dual-camera setup, including the 8MP lens in the rear and the 5MP front shooter. You also get access to stereo speakers and a reliable battery module that can last for up to 10 hours on standard usage.
Conclusion
Overall, there aren't many large-screen tablets that take the comic reading experience to the next level. Moreover, the 2K IPS screen, sizable RAM and ROM, and long battery backup make it stand out among tablets suitable for comic reading. Thereby resulting in improved response rates, page changes, and more.
Stunning 2K display
Sizeable RAM & ROM

Upgradeable storage

Dolby Atmos speakers
Power-efficient processor
3. Best for Apple Ecosystem: Apple iPad 10.2
The 9th generation iPad 10.2 doesn't require an introduction and even validation when it comes to reading comics. I recommend it to individuals who are interested in manga, graphic novels, and other vibrant illustrations, which require added vividness and exceptional visual clarity.
Also, compared to the 2020-variant, the 9th Gen iPad 10.2 comes across as a better comics reading tablet, owing to the bigger screen, better UI, additional chunk of RAM, and improved processor.
Why is it best suited?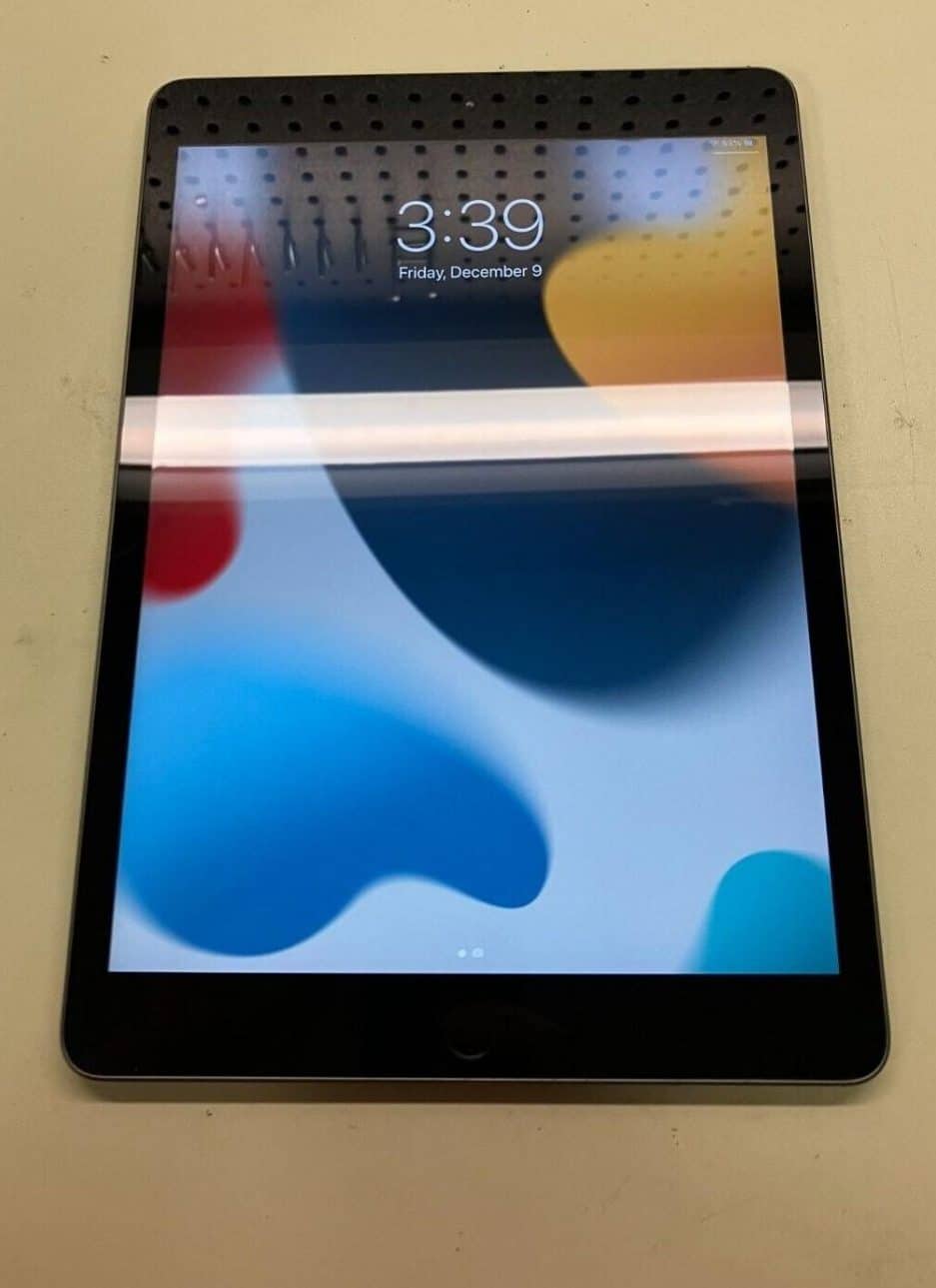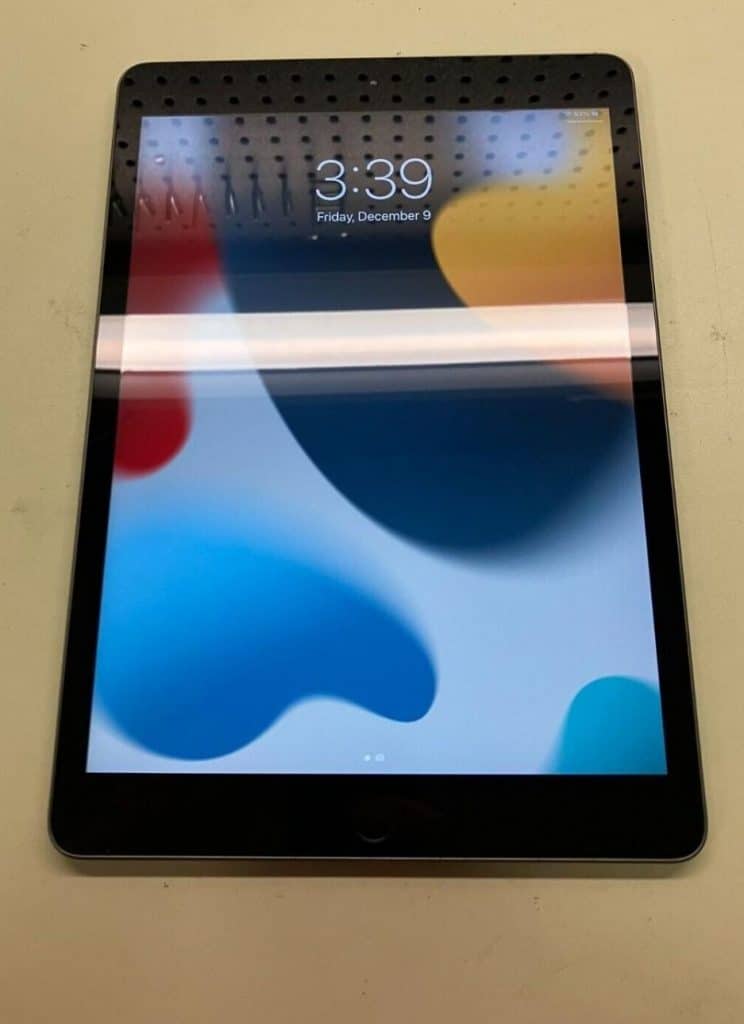 The 10.2-inch IPS screen is probably the brightest one around, courtesy of the overall resolution of 2160 x 1620 and the 264ppi as the standard pixel density. While the 4:3 aspect ratio makes more sense to individuals inclined toward eBooks and media streaming, most Marvel Unlimited comic books are expected to look better on this digital comics reader.
Plus, the scratch-resistant front panel comes in handy for readers who often interact vigorously with the existing screen. Lastly, the oleophobic coating adds to the gloss but effectively reduces the screen glares.
Hardware & Capabilities
The 9th Generation iPad ships with Apple's A13 Bionic chipset that can clock at 2.6GHz. The power-efficient SoC is home to the quad-core, integrated graphics and performs even better with 3GB RAM. However, you only get 64GB of built-in storage, and unfortunately, Apple doesn't allow you to upgrade using an SD card.
Still, the intuitive iPadOS 14 makes up for this significant bottleneck by offering the smoothest possible experience.
Design & Build
The 1.09-pound iPad measures 9.8 x 6.8 x 0.29 inches, to be exact. However, unlike some of the Android tablets on the list, this product ditches plastic and makes way for an aluminum-clad chassis. If you are willing to make a purchase, this tablet can be procured in Space gray and silver colors.
Also, you get access to several relevant enhancements, including the USB 2.0 lightning connector, 3.5mm jack, Wi-Fi AC standard, and Bluetooth 4.2. Plus, if you can get the Apple Pencil (compatible with 1st Gen Apple Pencil), it becomes easier to explore the diverse stylus-specific capabilities of this ingenious tablet.
Other Features
When it comes to other functional resources, this tablet offers an 8MP rear shooter and a 12MP front camera for attending video calls and clicking selfies. You also get access to stereo speakers and a sizable battery that can last for up to 10 hours at once.
Conclusion
If you are planning to invest in an affordable iPad with a state-of-art display configuration, this one hardly has competition. Also, the integrated, front-mounted Touch ID fingerprint scanner furthers the capabilities of this device and places it on a higher pedestal as compared to other products on the list.
Excellent display

Decent battery life

Fast and reliable processor

Nifty fingerprint scanner

Premium build quality
Thick bezels
Lightning connector
4. Best with SIM Card Slot: Vastking Kingpad M10
Don't want to rely on Wi-Fi connectivity? Well, you can get this cellular tablet and enjoy downloading, reading, and connecting with your friends whenever and wherever you wish!
If you are willing to invest in a tablet with exceptional display quality, there aren't many options better than the Vastking Kingpad M10. It features a 2K screen and 4G LTE connectivity, which makes me recommend this tablet to comic book fanatics who are mostly on the move.
Why is it best suited?
Kingpad M10 comes with a 10-inch 2K IPS screen, which is adequately bright and highly color accurate. As far as the resolution is concerned, you get 2000 x 1200 pixels followed by 300 nits brightness and the accommodative 16:10 aspect ratio for better reads.
Plus, the high-resolution display attracts comic book readers, followed by a wide-angle viewing experience and the availability of the much-anticipated blue-light screen filter and the exclusive 'Eye Comfort' mode.
Hardware & Capabilities
The octa-core T618 processor clocks at 2GHz and ensures a lag-free performance. Therefore, if you want to take your leisure preferences to the next level, the featured chipset can even handle games like Hearthstone, Roblox, and more.
Not to mention the availability of 4GB RAM and 128GB storage is more than enough, with the latter supporting upgradability up to 2TB via the microSD slot. Also, this tablet runs Android 11 right out of the box, which in turn loads up faster than you could imagine.
Design & Build
The Kingpad M10 is metal-clad and sleek. Also, it weighs around 1 pound, which is remarkably light considering the durable form factor. Plus, you also get access to a standard Type-C port, 3.5mm audio jack, and dual-band wireless support.
Other Features
There is a 13MP rear shooter in place to make smartphone-grade imagery possible. Plus, you also get an 8MP front camera for those occasional team-ups with the manga community. Apart from these functional traits, you also get hold of four stereo speakers and a powerful battery that can last for up to 12 hours.
Conclusion
Overall, the Kingpad M10 is a good tablet for reading comics, mainly due to the 2K display. I would recommend this tablet for someone who is always on the move and needs to rely on cellular connectivity to download and read comic books, even in the absence of wireless connectivity. It is also one of the most portable ones making it more comfortable to hold when reading.
Vivid and sharp 2K display

WiFi + Cellular connectivity

Decent battery life

Premium-looking metal unibody

Four speakers for audiobooks
5. Compact Comics Reader: Samsung Tab A7 Lite
If you are a voracious comic book reader and interested in a more value-oriented device, Samsung Tab A7 Lite is the one to consider. It's one of the newest Android tablets that stand out, making it one of the best tablets for comics. And it excels beyond the older Galaxy Tab A in terms of processing power.
Why is it best suited?
As a comic reader who prefers apps like Play Books and Marvel Unlimited, the A7 Lite comes across as a reliable ally, courtesy of the 8.7-inch screen. The TFT screen might not be as bright as the IPS panel but manages to get in some decent viewing angles. Yet, I wouldn't go gaga over its sunlight viewing ability.
The WXGA+ resolution isn't full HD but bright enough to ensure the best possible colors. The 5:3 ratio strikes the perfect balance between portrait and landscape viewing, provided you prefer reading the comics lying down or while traveling.
Hardware & Capabilities
MediaTek's Helio P22T chipset is powering the device, with each of the eight cores working towards making the reading and surfing experience lag-free. You get 4GB RAM, allowing you to multitask efficiently. Storing comic PDFs is now easier than ever with the 64GB storage, which is expandable by 512GB via an SD card slot.
Android 11 OS makes quite an impression, ensuring every comic reading app works like a charm.
Design & Build

Despite being a sub $200 tablet, Tab A7 Lite is quite durable. The aluminum-clad form factor remains sleek at 8.37 x 4.91 x 0.31 inches while weighing 0.80 pounds. The glass front looks great and compliments the TFT panel. The in-hand feel also makes a compelling case, provided you need a light and easy-to-carry digital comics reader.
Other Features
You get an 8MP rear camera with autofocus technology. You can capture the images, scan them, and convert the same to comic books and PDFs. A 2MP front camera is good enough to make video calls on Skype, Zoom, or Google Meet.
The device is also great for playing comic videos, thanks to the stereo speaker setup. As usual, you get Wi-Fi 5 and Bluetooth for wireless connectivity. There's a 5100mAh battery offering 10 hours of backup. And yes, fast charging is supported, allowing you to refill the same quickly.
Conclusion
Overall, Samsung Galaxy Tab A7 Lite is arguably the best tablet to read comics, provided you want to get your hands on the best battery life on a budget. And if you are a traveler, this is the best tablet size to read comics, considering the lightness it brings to the table compared to other products on the list.
Interested in such compact devices? Check out the top tablets with an 8-inch screen.
Perfect screen size

Light and portable

Reliable battery

Bright rear camera

Powerful speakers
6. Best for e-Reading: Amazon Fire HD 10
The new and improved Fire HD 10 is arguably the most versatile tablet to read comics on. While its Kindle compatibility is for everyone to see, it is more than capable of accommodating other reader apps and even streaming platforms, should you end up considering comprehensive resources for getting entertained.
Compared to the older Fire HD 8, the HD 10 features a 10 percent brighter screen, an additional chunk of RAM, and fast charging support.
Why is it best suited?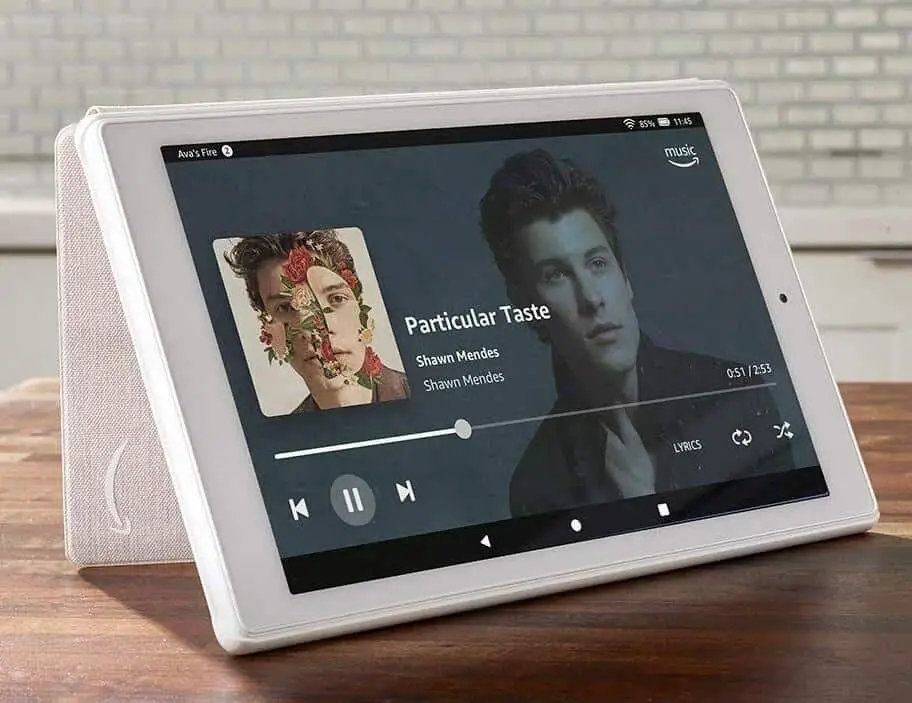 As comic readers rely most on display, this sub $150 tablet makes a good case for itself, with the sharp and durable Aluminosilicate panel in play. The IPS screen is as vivid as it can get, with a display resolution of 1920 x 1200 pixels. Also, the 224ppi and an overall aspect ratio of 16:10 further the visual rendering capability of this tablet, which is an asset for comic fanatics.
Hardware & Capabilities
MediaTek Helio P60T performs reasonably well, more so with 3GB RAM. Plus, Amazon also makes room for the Mali-G72 graphics support to enhance the visual experiences beyond normal. As for the storage, 32GB might seem a bit underwhelming, but a micro-SD slot allows you to upgrade it up to 1TB if needed.
On the other hand, the UI is perfect for ardent readers, with Amazon making way for select child profiles, pre-installed apps, Alexa compatibility, and whatnot.
Design & Build
The HD 10 isn't the slimmest tablet around, with dimensions reading 9.72 x 6.54 x 0.36 inches. Also, the product is all plastic and weighs 1.03 pounds. Other structural enhancements include the Type-C port, OTG support, and the 3.5mm jack. The tablet also exhibits fast dual-band wireless support and Bluetooth 5.0 connectivity.
Other Features
Amazon adds to the productivity quotient with a 5MP rear shooter and a basic 2MP front camera. The stereo speakers also perform as per expectations, but the 12-hour battery backup makes it one of the more sought-after products on the list.
Conclusion
To sum it up, the Fire HD 10 is quite a versatile tablet targeting holistic entertainment. However, the entire gamut of child-specific capabilities, massive battery backup, and parental controls make it the best resource for budding artists and young, enthusiastic readers.
Full HD sharp screen

Upgradable storage space

Massive battery life

Alexa-compatible
Not fit for heavy use

Slow USB port
Buying Guide to Choose a Tablet for Comics
Picking one of the handpicked devices is the best way to read comics digitally. However, you might want to use the device for something more, say, watching videos, reading emails, and more. Read through these factors, collated as a buying guide, allowing you to choose the suitable device per your needs.
1. Display
Getting a tablet device for comics and not having any regard for display is a felony. A 10+ inch screen with Full HD resolution makes sense if you are a consistent reader. And yes, I would vouch for an IPS screen, but a standard TFT LCD panel can make sense if you are on a tighter budget.
The aspect ratio needs to be prioritized as 16:10 makes the best case for comic book reading. You might also want to look at other display-enhancing traits like glare protection and slimmer bezels to further your viewing experience.
2. Design & Connectivity
What most people fail to understand is that digital comic book readers need to be light and portable. When it comes to design and dimension, a standard thickness of 0.30 inches is desired. As far as the weight is concerned, a 1.5-pound threshold is preferred.
Connectivity-wise, wireless support is a better option but having cellular support by your side gives you access to the internet, even across remote areas. And having cellular access lets you download comic books at will.
3. Hardware Setup
A standard digital comic book reader doesn't require a lot of processing power. Yet, an octa-core processor seems like a bare minimum. Coming to the RAM, anything equal to or above the 4GB mark makes sense. Storage-wide, you might want to aim for 64GB and expandable support.
4. Battery Life
Regarding the battery power, you might want to look for at least 8 hours of backup. And most importantly, having fast charging support also makes sense as it allows you to refill the device quicker than most.
Frequently Asked Questions
What is the best-rated tablet for reading comics?
A tablet that at least features a 10-inch screen with excellent viewing angles and a large battery should be the go-to device for reading comics. Considering every facet, I feel Samsung Galaxy Tab A8 is the most reliable tablet to buy for reading comics.
Can you read comics on Kindle?
Yes, you can read comic books on Kindle, especially in JPG, PPM, PDF, TIFF, and a few other formats. And you can always take a look at Kindle's Comic Creator to preview the same before exploring further.
What size tablet is best for reading comics and manga?
For comics and manga reading, you should opt for tablets with a 10-inch screen. While smaller tablets can hinder the visual output, tablets with a larger screen can be challenging to manage and carry around.
Is Kindle Paperwhite good for comics?
Yes, the Kindle Paperwhite is good enough for reading comics and manga, courtesy of the integrated E-Ink Carta for rendering comic and eBook fonts rather perfectly. Also, despite the rendering fonts in grayscale, the 300ppi pixel density, font optimization technology, and support for AZW, PDF, TXT, PNG, and other formats qualify Paperwhite as a dependable comic reading resource.
Can you read manga on a tablet?
As manga comprises images, characters, and color-rich illustrations, not every tablet is good enough for reading. You should consider tablets with a wide color gamut, at least Full HD resolution, and over 220PPI pixel density if you want to deploy the same for reading manga without experiencing image distortion. Also, it is advisable to get a tablet with a 16: 10 aspect ratio if manga reading is your priority.
Is an iPad good for reading manga?
Yes, an iPad, primarily due to its exceptional display configuration, is quite a good manga reading resource. While the 4:3 aspect ratio might need you to tweak the manga settings to fit the screen, most apps like MangaLife, Crunchyroll Manga, and more run perfectly on any iPad variant.
Verdict
Although you can purchase any given tablet from the list as per your comic reading frequency and intensity, here are some of the curated choices as per specific use cases:
If you are planning to purchase a high-end device that can help you with a lot more than eBook reading, Samsung Galaxy Tab A8 is worth considering.
If you are interested in colorful manga and graphics-intensive comics, the 9th generation Apple iPad 10.2 is the one to get.
For travelers and comic book editors, Vastking Kingpad M10 is a reliable option, more so due to the exceptional 2K display and WiFi + Cellular connectivity.
Finally, if you want a compact, powerful, yet affordable device to read comics, there isn't a better option than the Samsung Tab A7 Lite.
Rest assured, every option on the list, even those that haven't been mentioned here, is capable enough of running most comic apps and readers.