Have you ever been bothered by restricted storage space on your Samsung tablet? Or, did you simply forget any care only to come across 'low storage' intimation while downloading a new file. In that case, you must be looking for ways to clean it up?
It is common for your device to be cluttered with a barrage of unutilized apps, widgets, and resources, which eat up a lot of internal memory. A bigger collection of apps require larger storage as it has data and cache reserves to depend on. But that's not all.
You also need to account for the excessive Android OS Bloatware, a common occurrence on Samsung tablets, courtesy of the One UI. Plus, a lot of storage is appropriately taken up by your eBooks, games, videos, audio reserves, and more.
Lack of adequate storage has been a pet peeve for many Android-based tablets, especially Samsung devices because of the existing bloatware. While it is always possible to ramp up the existing capacity via an SD card (but not all devices come with the SD card slot and it's not an effective solution) especially when you are in desperate need of some extra GBs to watch a movie, save a playlist, or store important official documents.
How to Free up Space on a Samsung Tablet?
Before you can even contemplate strategies to increase the tablet's storage space, you must know the reasons why things get slightly uncomfortable in the first place. In the subsequent sections, I have enlisted some of the best ideas to free up space, whilst covering each reason, initially responsible for restricting the same, in the first place.
Keeping these challenges in mind, I have finally put together a list of strategies to free up some usable space on your Samsung tablet, without impacting performance and productivity.
Method 1: Via File Manager Storage Analysis
This method comprises a handful of targeted strategies, with each focusing on finding the root cause of the storage clog and eliminating it, with immediate effect:
Option 1: Disable Bloatware
Before you plan on uninstalling Bloatware, you must understand the repercussions. While disabling Bloatware is a straightforward approach, uninstalling often requires you to root the device and change the software schema of the tablet, as pre-existing apps are often integral to how the UI functions.
Step 1: Install the relevant 'Package' name viewer on the tablet to be able to identify app packages that require removing.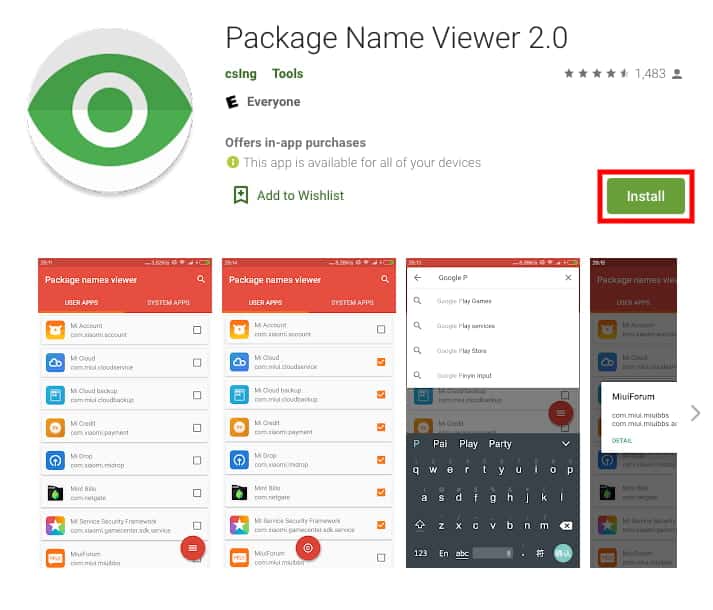 Step 2: Select the Bloatware package that you wish to get rid of by searching for the exact name the OS knows it by. It is advisable to copy the entire package name of the app for referencing later.
Step 3: Navigate to the tablet settings.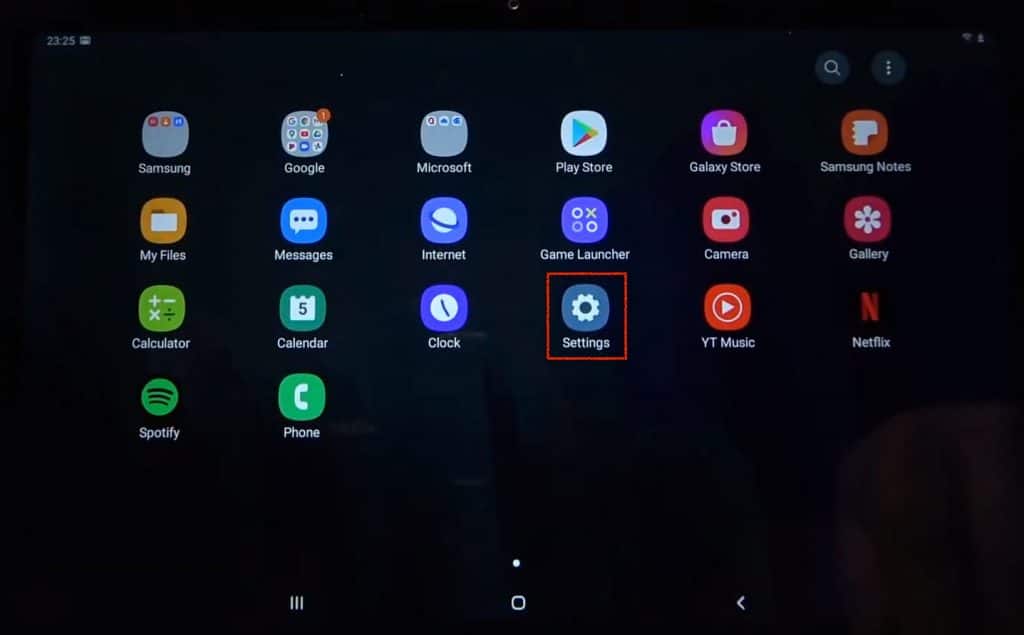 Step 4: Scroll down to the bottom to find the 'About Tablet' option and tap on it.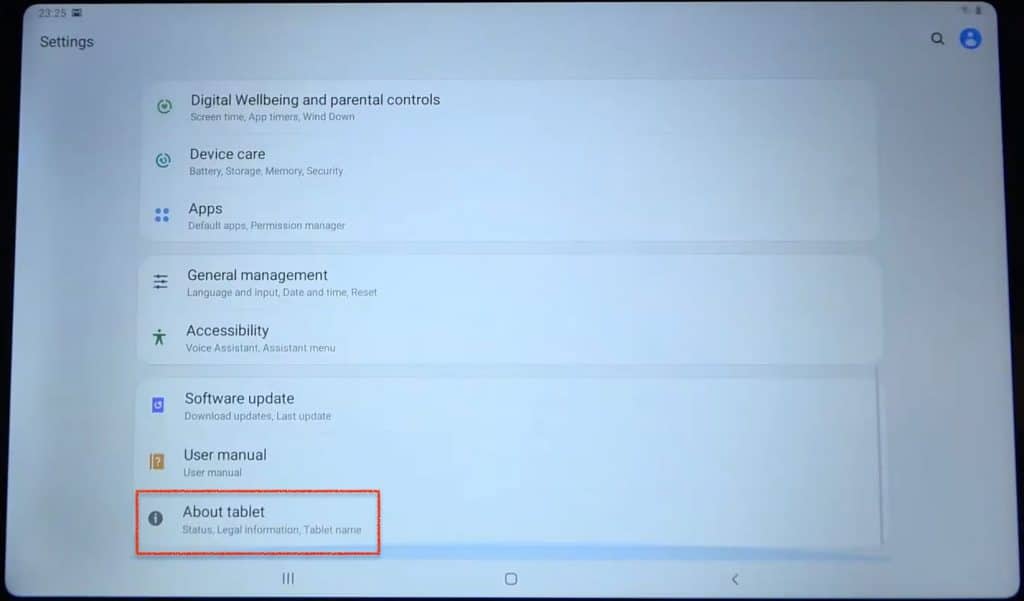 Step 5: Now, on the next screen, tap on the 'Software Information' option.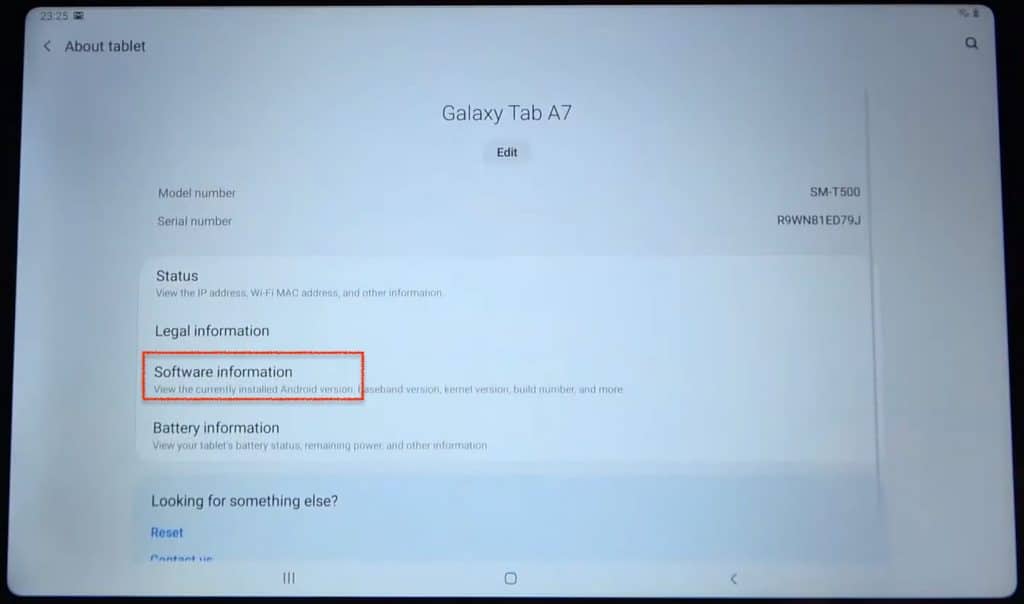 Step 6: Next, tap on the 'Build Number' seven times (until you see Developer mode has been turned on) to activate developer options.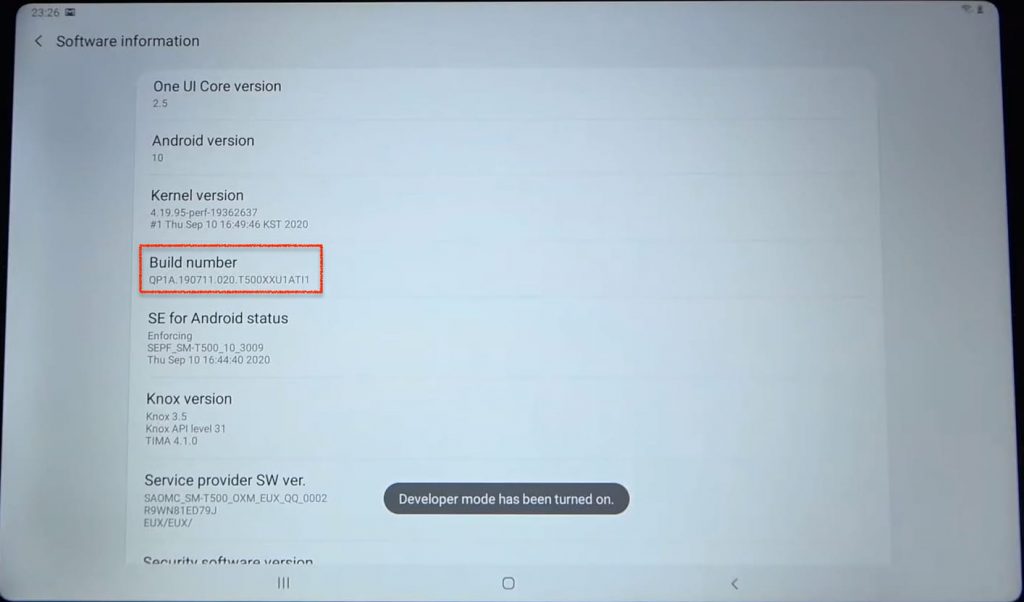 Step 7) Now, go back to the main settings page, and 'Developer Options' should be visible now.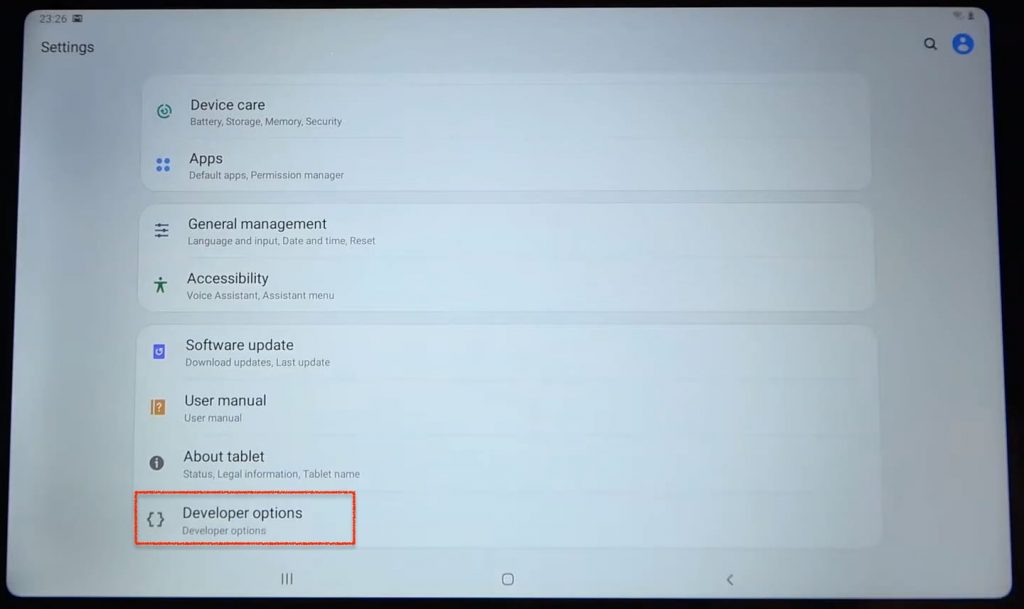 Step 8: Click on the developer options to reach out for a tab called 'Wireless Debugging' and hit, 'OK'. For the latest Android version, Wi-Fi connectivity is necessary to be able to use this functionality.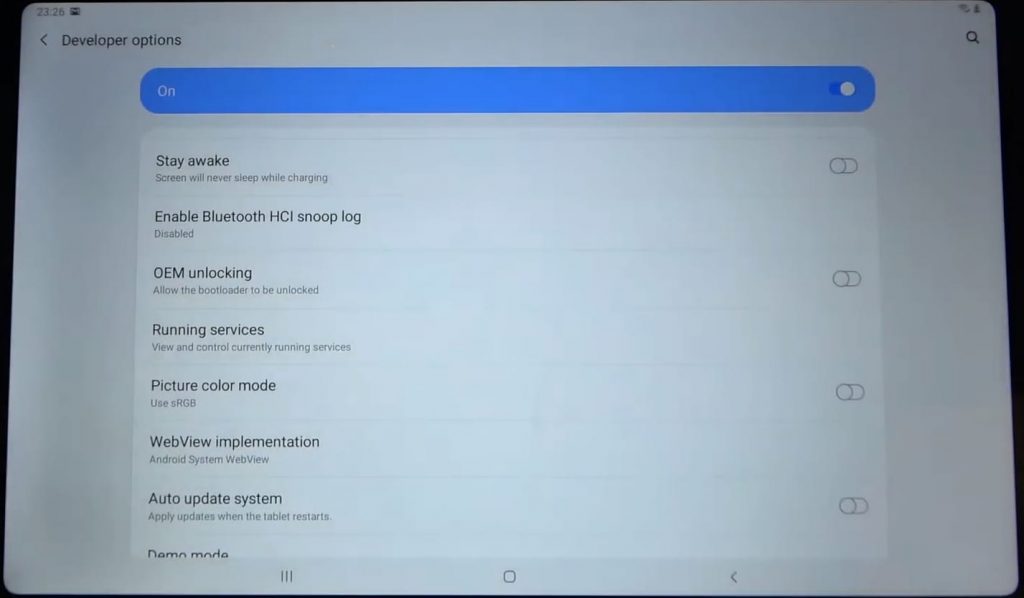 Step 9: At this point, you would need to install LADB for sending ADB commands directly to the tablet.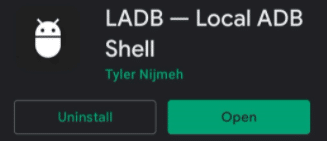 Step 10: Set up the USB debugging as well, depending on which Android version you are on. You will get a pairing code, which needs to be fed into the wireless debugging section, for setting it up, completely.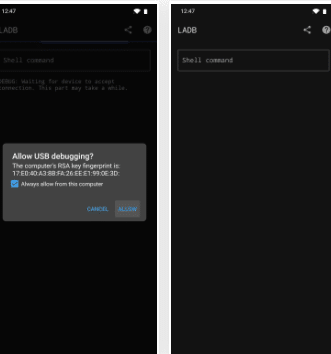 Step 11: Once the setup is complete, hit the Shell command and enter the following instruction. Also, the package name needs to be replaced by the name that you copied previously.

Step 12: Once you hit enter using the keyboard, you will get a success notification once the package gets removed.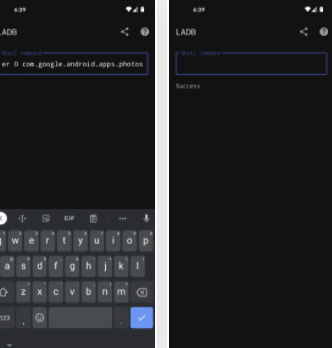 Option 2: Clear App Cache
This method removes the cache memory of the app, which is the primary reason for showing feeds and results as per the historical inputs. However, excessive app usage can build cache memory and impact storage availability.
Step 1: Head over to the notification panel and tap on the settings icon.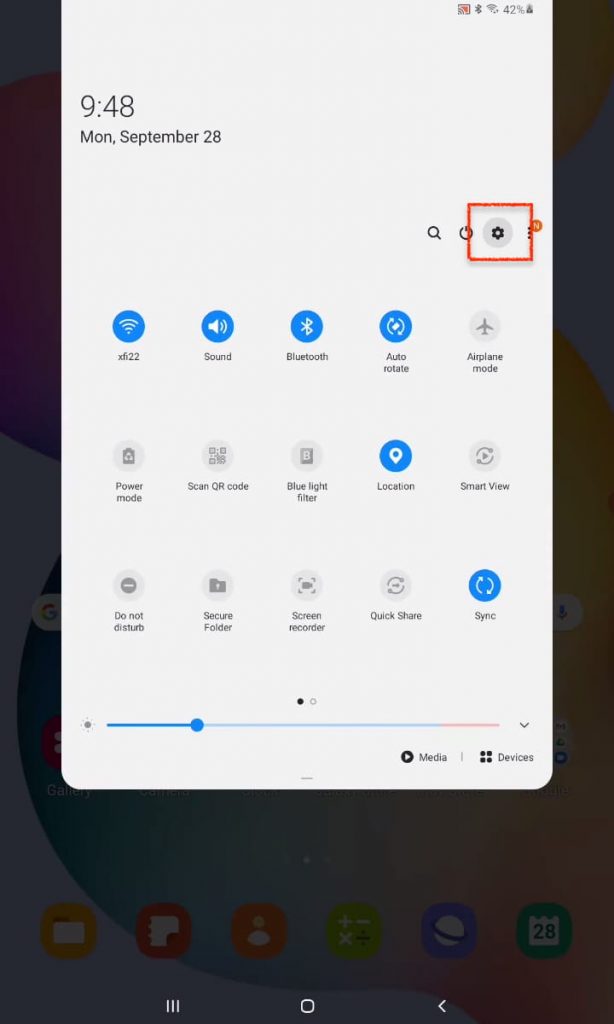 Step 2: Go to 'Apps' and it will open the apps library.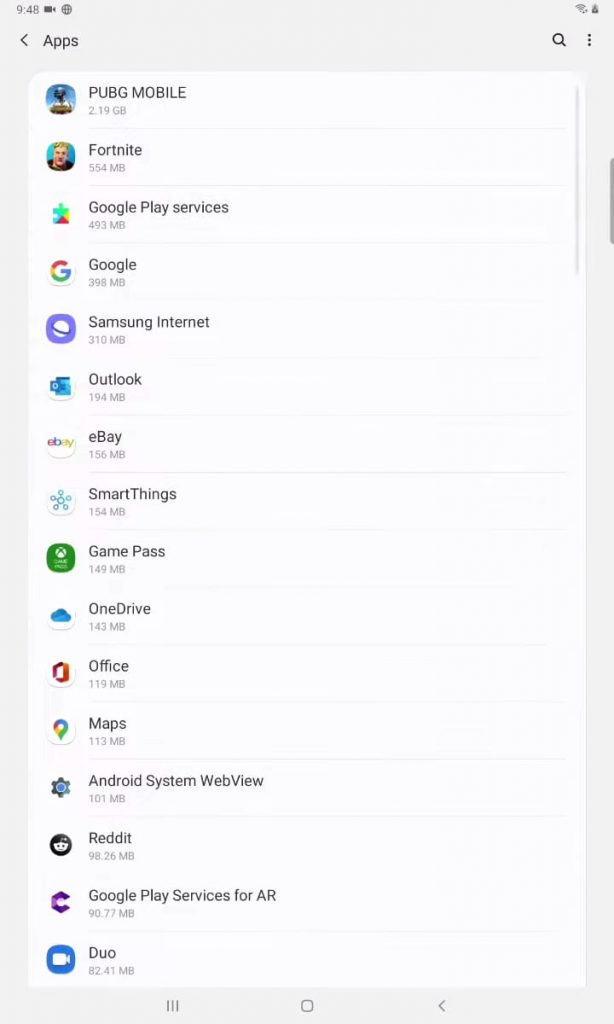 Step 3: Click on any app you would want to work on and click on 'Storage & Cache'. You'll be redirected to a new page, which looks like this: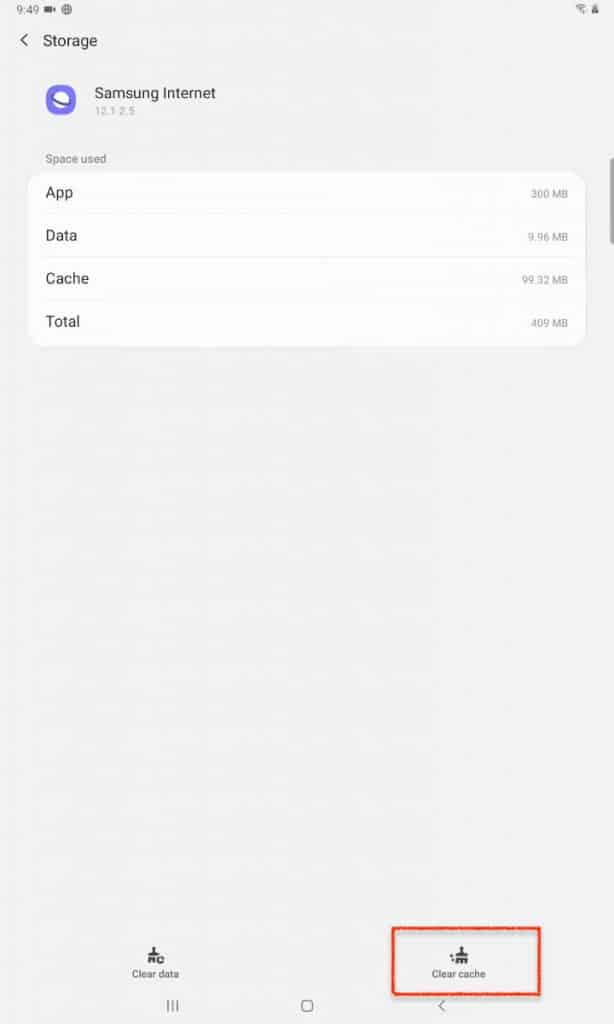 Option 3: Move apps to SD card
Even if you have removed the cache memory, certain apps that are memory-intensive need to be moved to the external storage module for freeing up tablet space further.
Step 1: Click on the app you would want to move by heading over to the Application manager.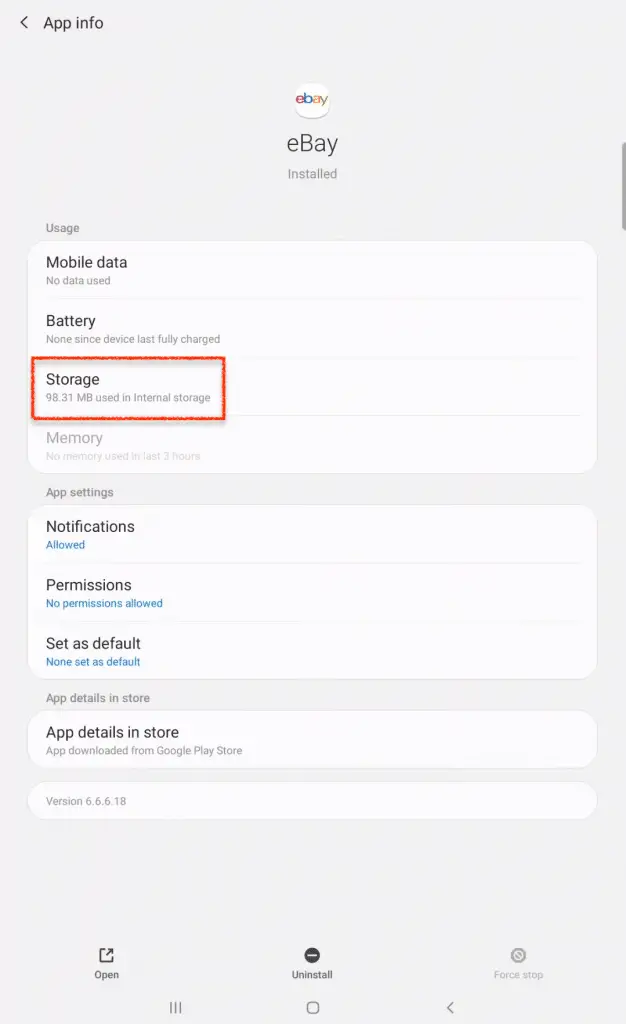 Step 2: Once storage info is available, there will be a prompt displayed that reads 'Storage Used'. You need to click on the 'Change' button to have a certain portion of the app moved to the external space.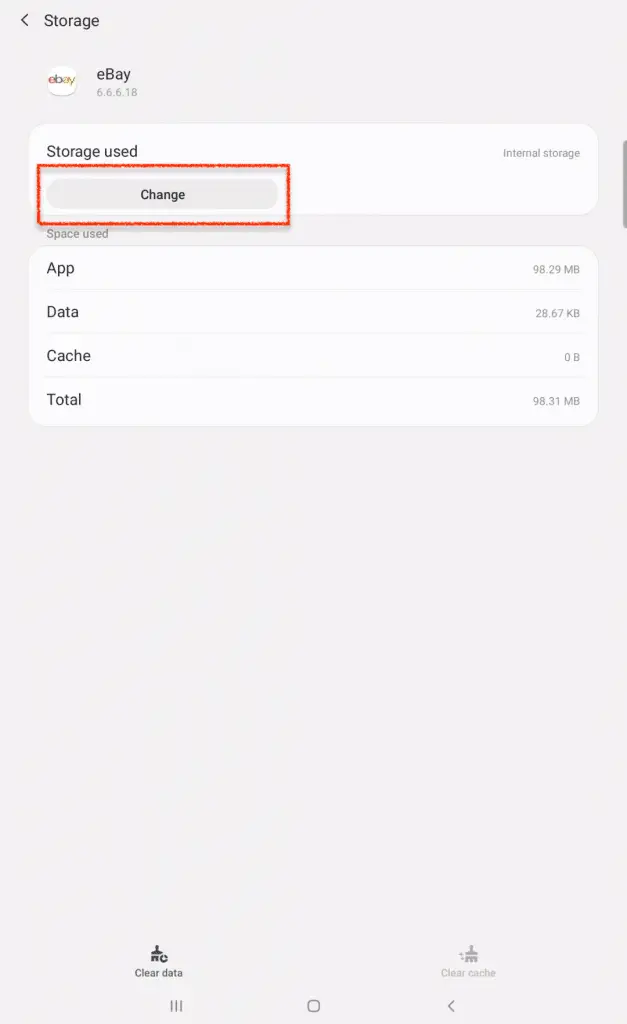 Step 3: After clicking on 'Change', you'll be prompt with a new screen that lets you select an SD card as storage of your choice.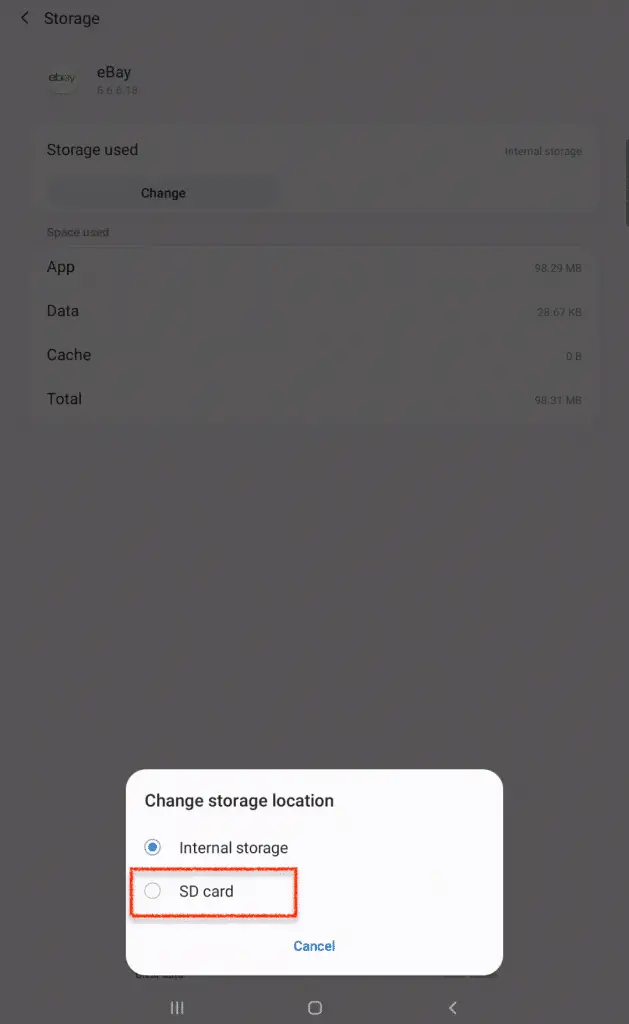 Note: The Smart Switch functionality can also help you move files and data across storage modules with ease.
Option 4: Delete Old/Duplicate Files
In time, your Samsung tablet will have an inordinate volume of data and files stored within, which is appropriately impossible to sift through manually. However, Android OS allows you to pinpoint the obsolete data sets, files, and even duplicated content, which can then be removed with a few clicks, thereby freeing up a lot of storage space.
Step 1: Head over to Play Store and download the 'Files by Google' app.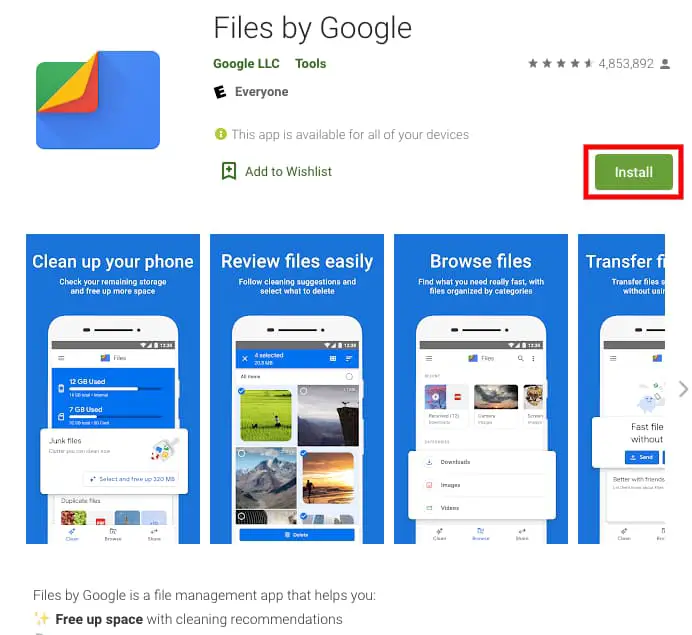 Step 2: Once it's installed, open it. You'll see the 'Cleaning Suggestions' based on your files/storage.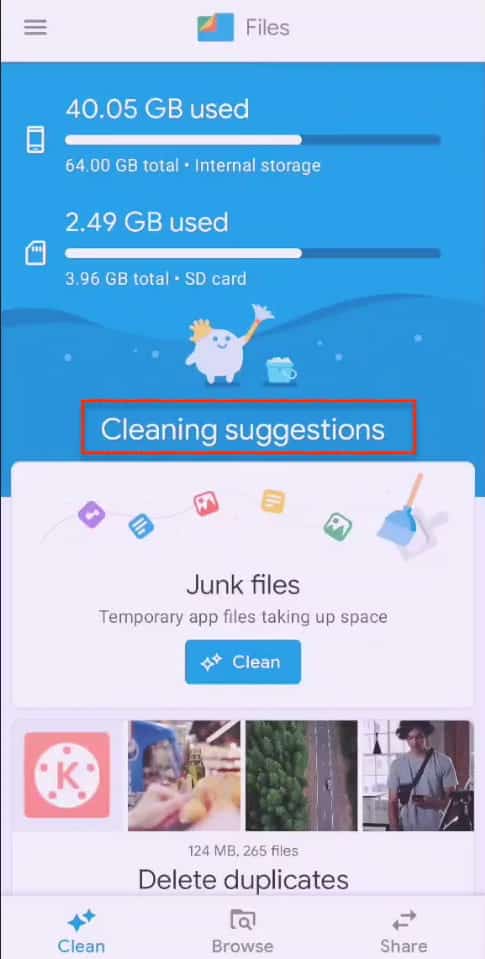 This opens the space holding junk files, duplicates, temporary app files, older images, and other files. You can simply select the ones to be removed and hit 'Clear'.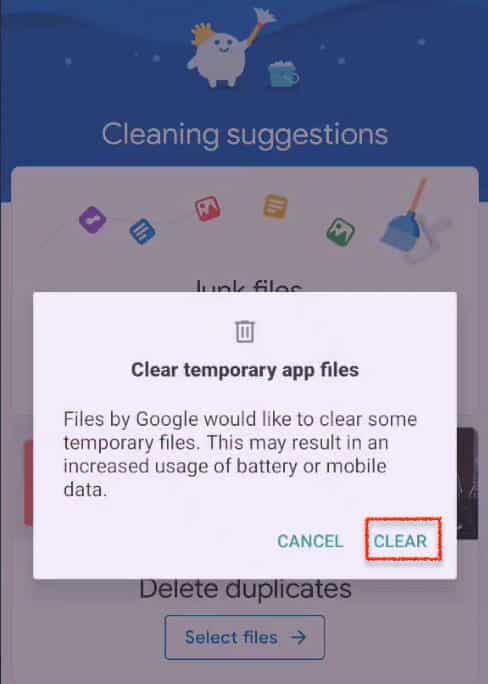 Method 2: Bonus Tips that work as efficiently as the Standard ones
Option 1: Create Backups in Google Photos
If you have free cloud space, which is expected considering Google's compassion towards the users, it is advisable to store memory-intensive entities like photos on it to free up on-device storage space.
Step 1: Open the Google Photos app and select the photos you want to move or create a backup for.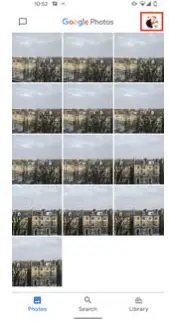 Step 2: If you want to back up every image, simply head over to the icon on the Google Photos app and select 'Turn on Backup'. You can even free up device space progressively by instructing the app to take backups, whenever required.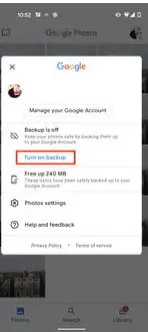 Step 3: Determine the quality of the photo that you wish to be stored on the cloud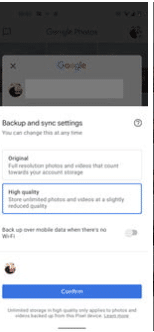 Option 2: Create Google Drive Backups
If you plan on storing PDFs, folders, and even docs over the cloud, Google Photos won't be enough. As an Android user, you can always rely on Google Drive to help you with sizable backups.
Head over to the Settings, setup, system, and eventually back up. Activate the 'Backup to Google Drive' to ensure that every file or resource gets stored on the cloud.
Note: You can even turn on auto backup or manually back up data at any given instant.
Option 3: Use Lite Apps for Social Media
Most social media applications can quickly eat into your storage reserves. However, if you are running into walls with storage, you might very well consider installing the 'Lite' variants of the apps. This approach cuts down on the lag, saves space, increases battery backup, and ensures that the app can handle slow internet connections.
Step 1: Search for the 'Lite' versions of social media applications over the play store.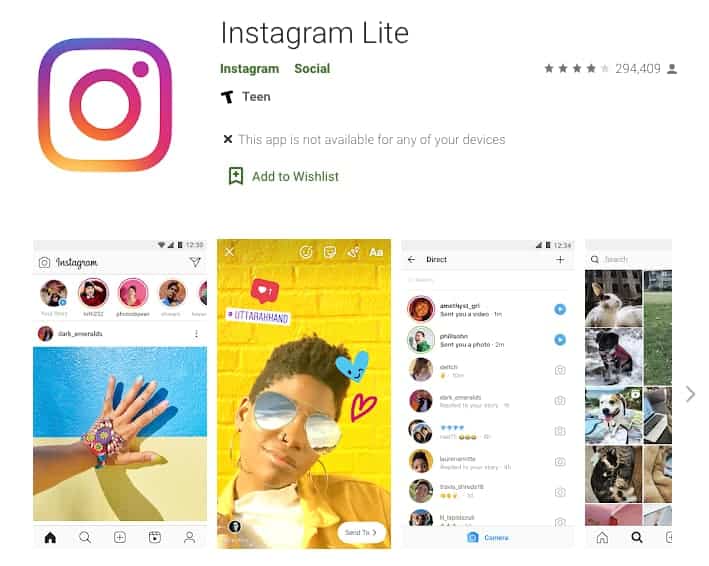 Step 2: Once installed, open the app and continue using it, without running into storage issues.
Conclusion
While these are some of the more popular strategies to free up storage space on your Samsung tablet, you need not restrict yourself to the following.
Instead, you can even consider backing up files externally via the USB OTG cable, only for the compatible devices, streaming movies and music instead of downloading, deleting old and read messages, changing app settings, lowering the size of videos and images by changing quality, or using a third-party app to optimize storage.
Regardless of the method you follow, you must be careful enough to keep the device performance, sanctity, and warranty intact, through the same.